We love the Handshake community!
Here are some snippets during our SkyInclude Registrar Journey we want to highlight
More of how I saw the Handshake community.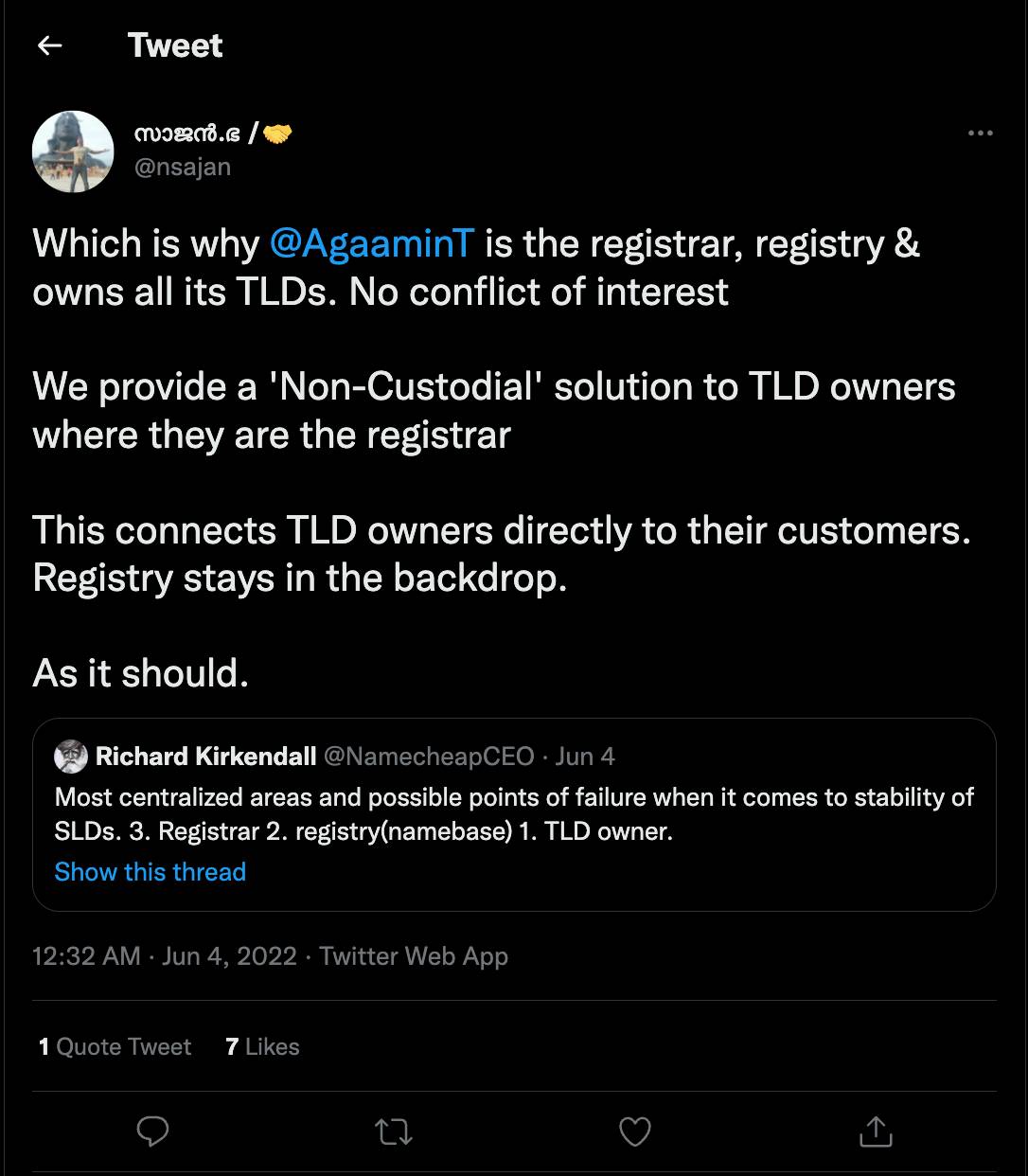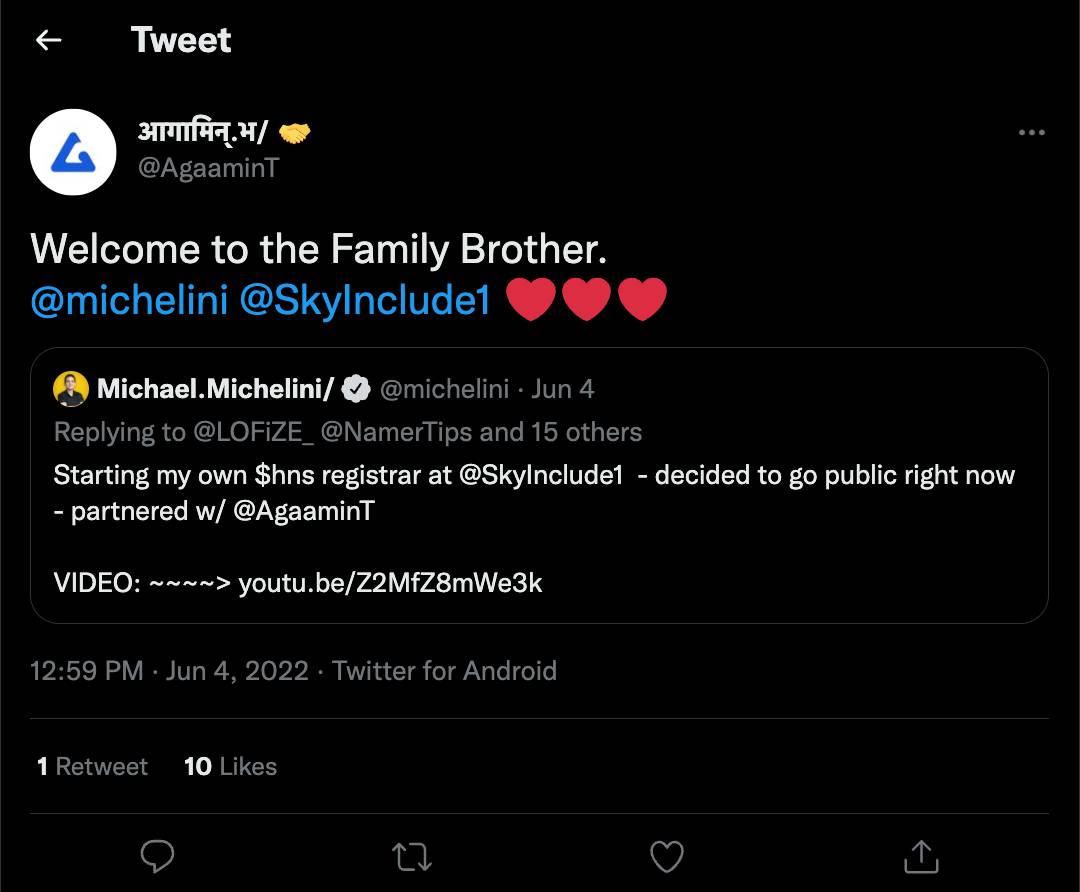 ---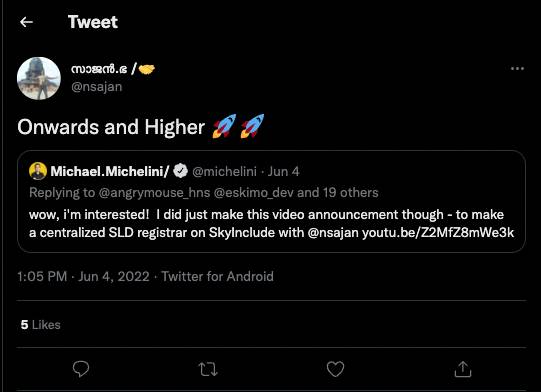 Sld sales - show the statistics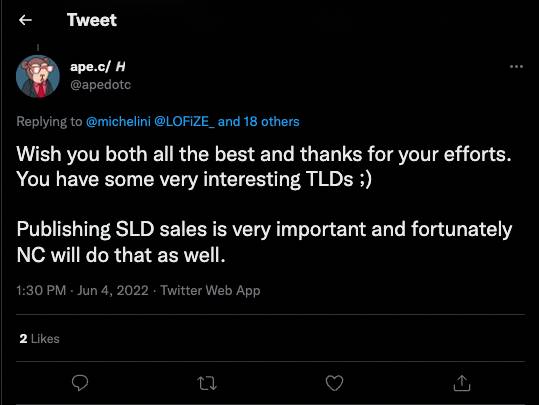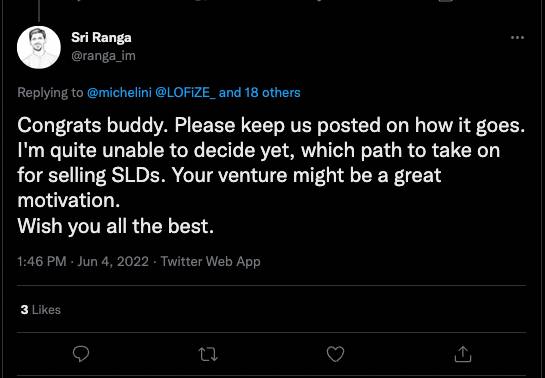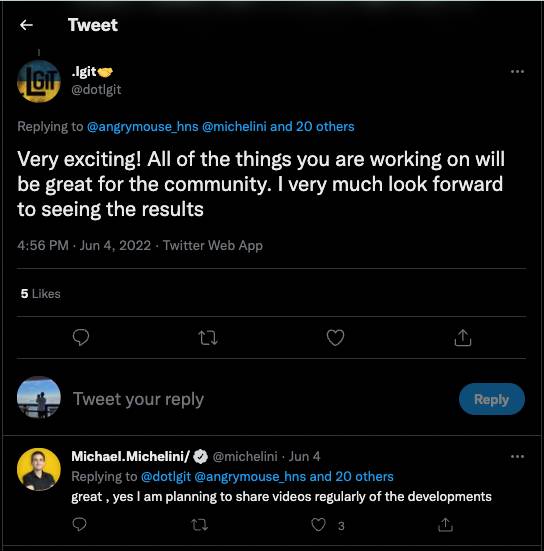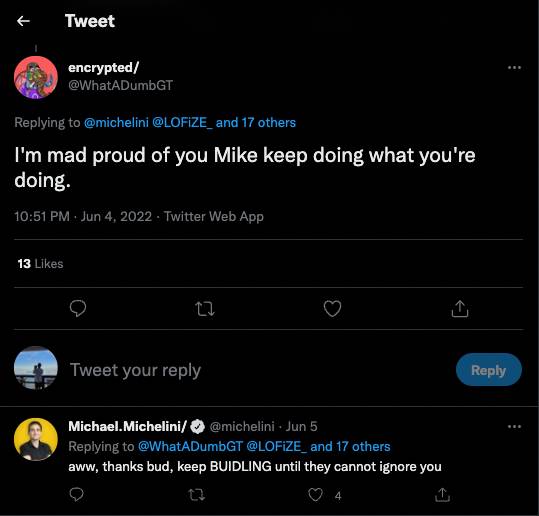 Zipkin saying this is the way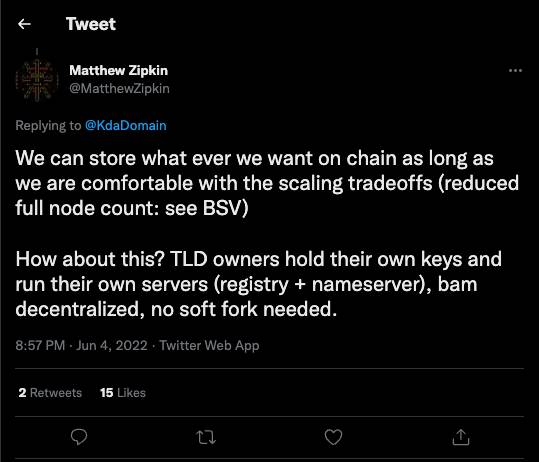 From Main Handshake Telegram group:
Tanyel.eth
It would be great if either you or Agaamin could show how to set up one's own registry. I tried emailing Agaamin but couldn't reach to him. He could sell his business model
Street Credit:
Checked out the Agaamin website and it has a nice UI and works well. How difficult would this be for a single TLD owner to implement and could this work for a group of owners?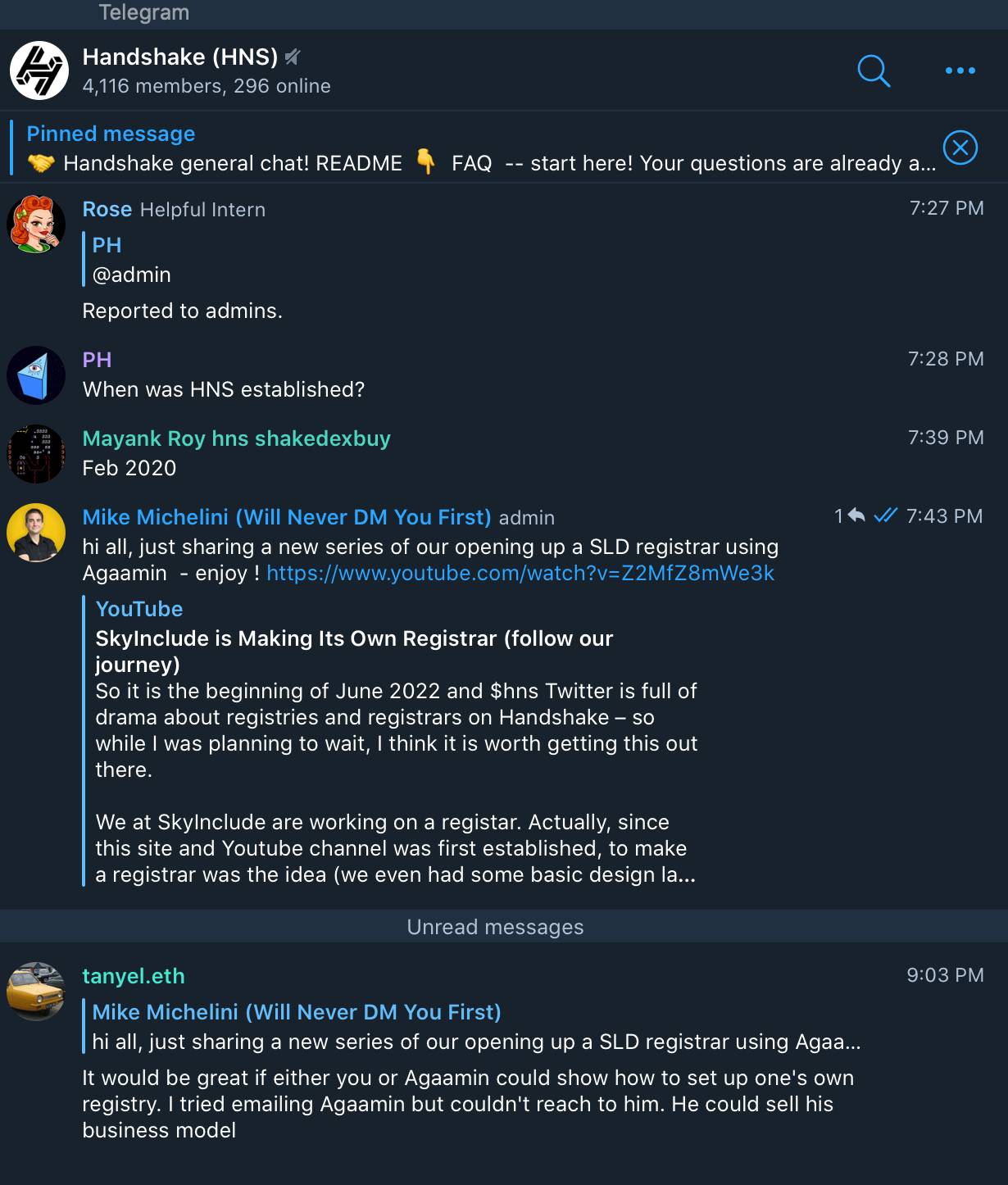 ---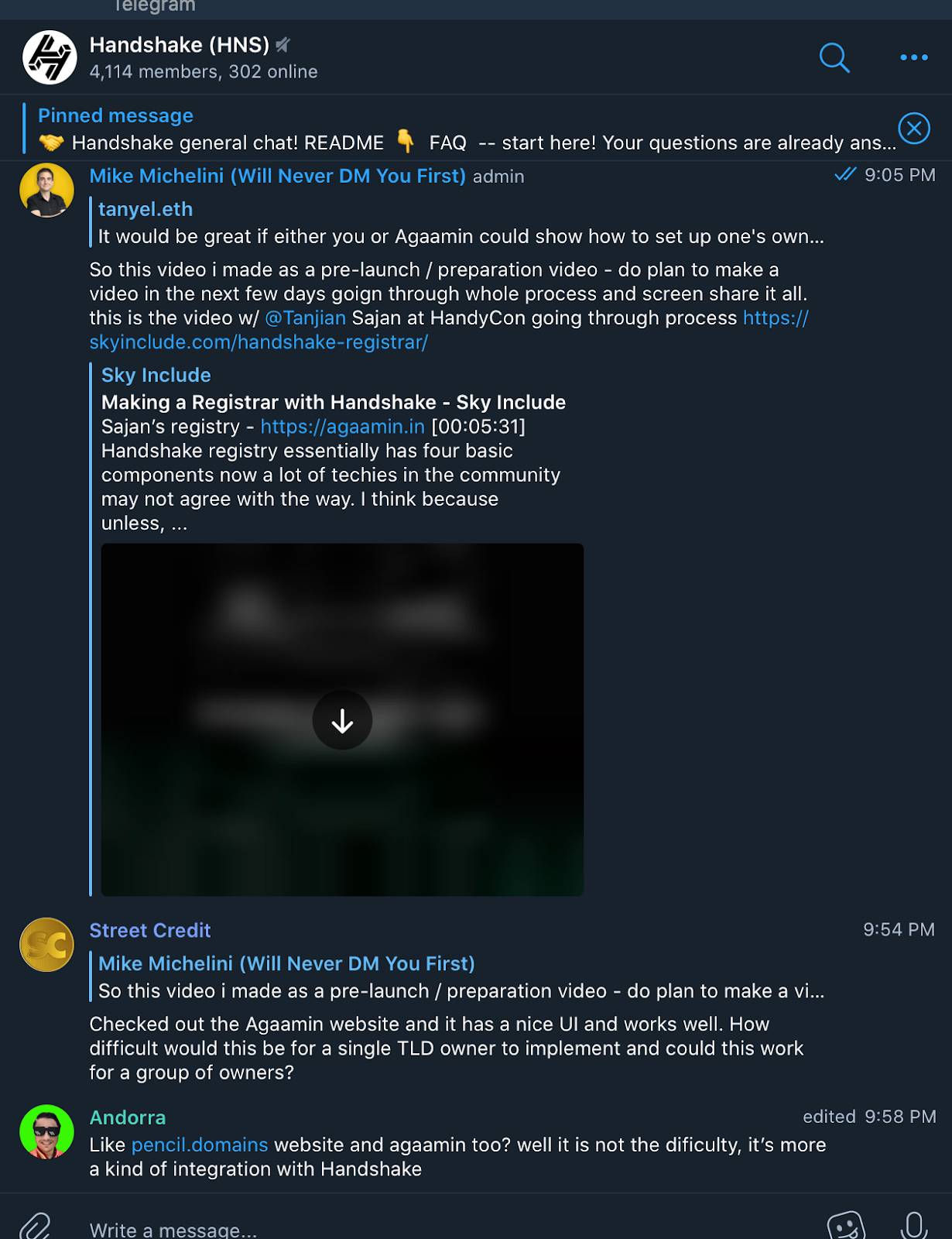 ---