Own Your Piece of the Internet
---
SkyInclude Helps You Ensure You Are Part of the New Handshake Decentralized Internet (dWeb)
---
DNS (Domain Name Service) is using the old internet and a closed system controlled by a few.
Yet the internet is meant to be an open web.
Wouldn't it be nice to have a blockchain enabled DNS? One that isn't controlled by large private corporations who rent to use their domain naming system on a yearly basis?
Be Part of the New Internet
Be an Early Adopter and Claim Your TLD of the decentralized web
Handshake, and Namebase is leading the charge - to create a blockchain enabled DNS called HNS
HNS is the coin, the currency, that enables this to be made and maintained.
---
Do you want to claim your own TLD?
Let SkyInclude Help You Get Your Piece of the New Web
---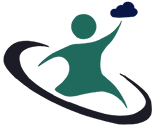 ---
Imagine you are the owner of .mink
That means you can sell mike.mink for a yearly fee - just like you buy a .com.
It is 2020, and this is still very possible to do.
Get ahead now and work with a broker at SkyInclude to ensure you are included in this new world.
Contact us to request help locking in your future piece of the decentralized web.
---