Skyinclude Broker Service
Doesn't have a price, and hoping to get one? Has a price, hoping to bargain a bit?
Or simply not familiar or interested in learning how the whole thing works and want to just have someone else take care of the entire process of acquiring a Handshake name for you?
Well - you're in luck my friend!
---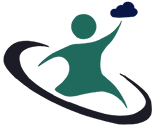 ---
Here at Skyinclude, we have put together a service to help you confidently let us know what name(s) you are interested in, we can give you our estimated time  and cost to acquire this name.
---
Get the process started today!
---