Emercoin Naming Solution (.coin)
Updates: handshake.coin was added to sites.emercoin.com under Finance/Coins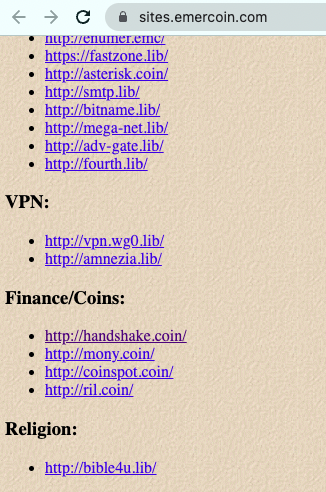 So with the whole fuss about Unstoppable Domains stopping the sales and refunding all their .coin SLDs, one of our Handshake directors reached out directly to Emercoin.
This is why this community rocks! Taking action, and working as a group. He sent me these in Twitter DM and the Emercoin rep Oleg allowed us to publish these publicly.
Original email the handshake director sent:
(Note - I think we as Handshake directors shouldn't say "move to / expand to" Handshake - simply recognize / integrate).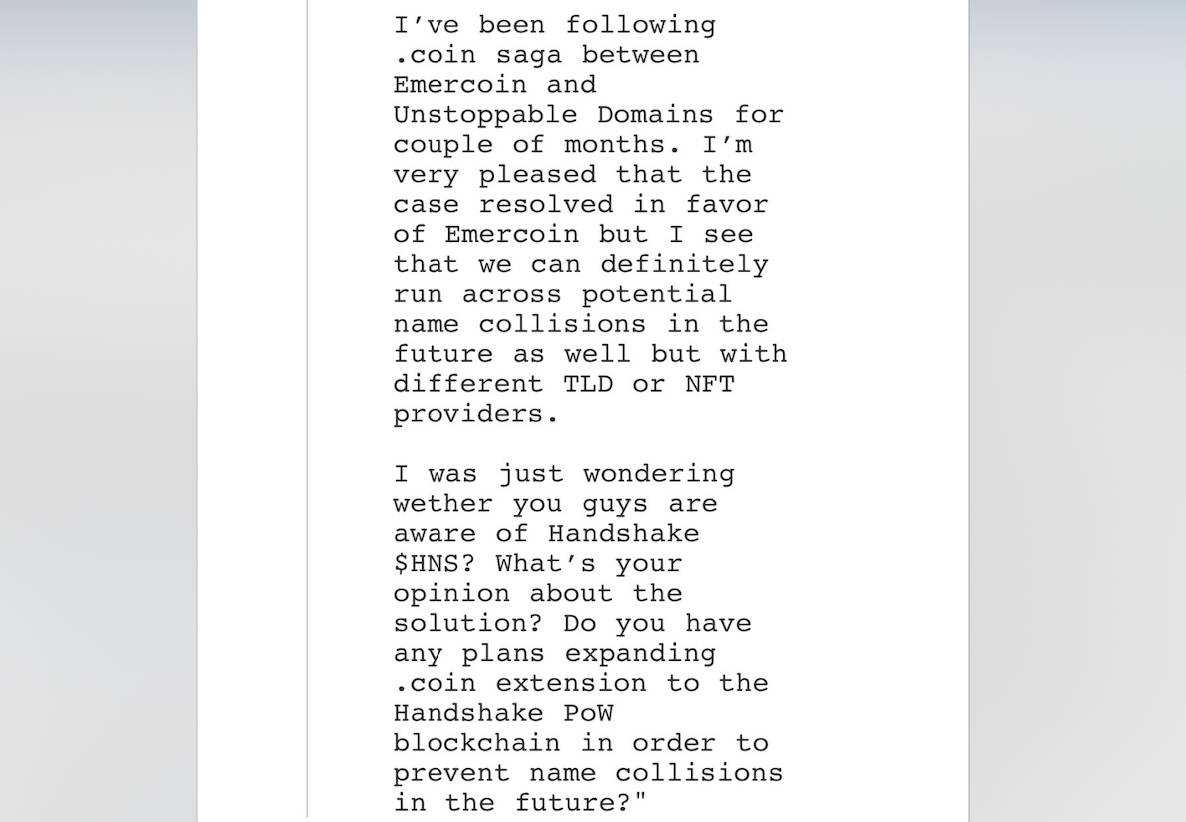 So before we get to that answer, let's discuss conflicts first, discuss Emercoin (
https://emercoin.com/en/
is their English website) , and then see.
What if Someone Else Conflicts With Your Emercoin .coin TLD?
In the mail, the Handshake director asked if a conflict

and the reply: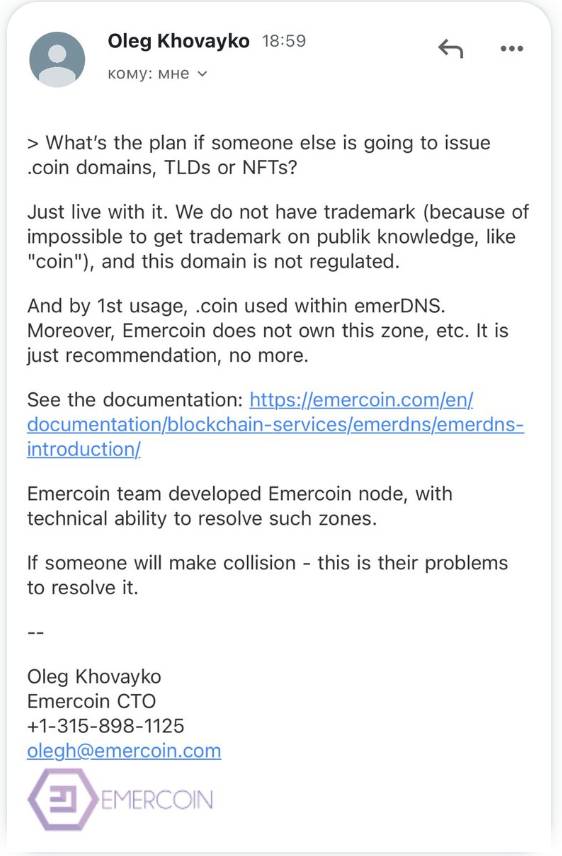 Emercoin is its own blockchain
Some other community members in HNS have joined the Emercoin Telegram and seen their group growing recently dee to the Unstoppable Domain stopping their .coin
Learning how it works:
From the research, they have been making NFTs and domains since 2014 on their own blockchain, before Ethereum!
1. About minting - Proof of stake minting
see https://emercoin.com/en/documentation/block-generation/proof-of-stake-minting/
2. What to write into value.
You need to write info for a DNS resolver.
This can be A-record for IPv4, AAAA record for IPV6, CNAME record for alias, or even TXT-record for text message. See the doc: https://emercoin.com/en/documentation/blockchain-services/emerdns/emerdns-introduction/

Here are some screenshots sent to us at SkyInclude from the community who is in the Telegram group of Emercoin https://t.me/emercoin_official (left screenshot welcoming those from Unstoppable and public who are flooding in to join, and on the right some upset Unstoppable Domains customers who are now happy they found this solution.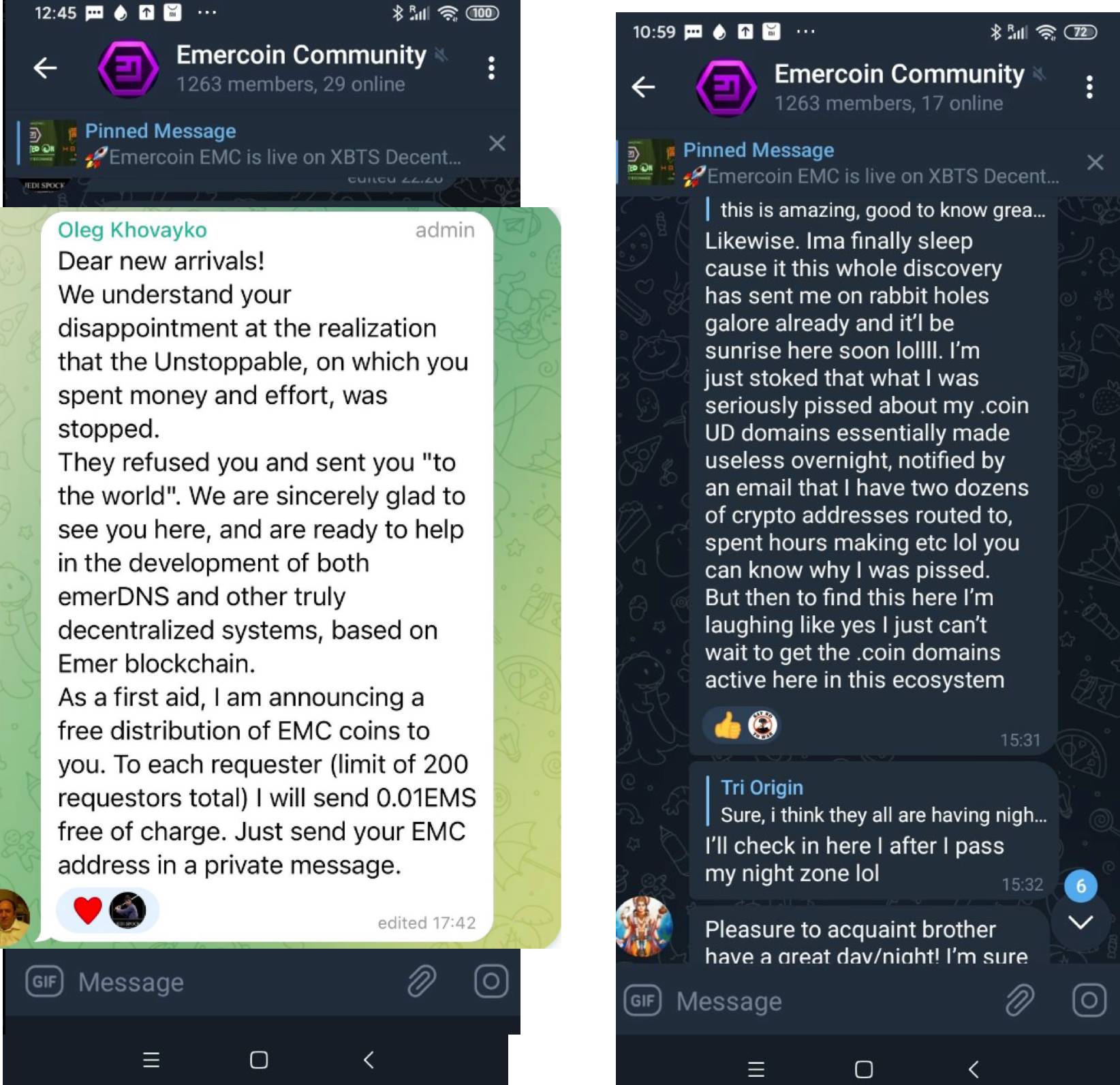 Will Emercoin cooperate with Handshake?
I think we need to speak with Emercoin more - they are on the same page - but we want to bridge TLD to DNS and have no conflict on the web.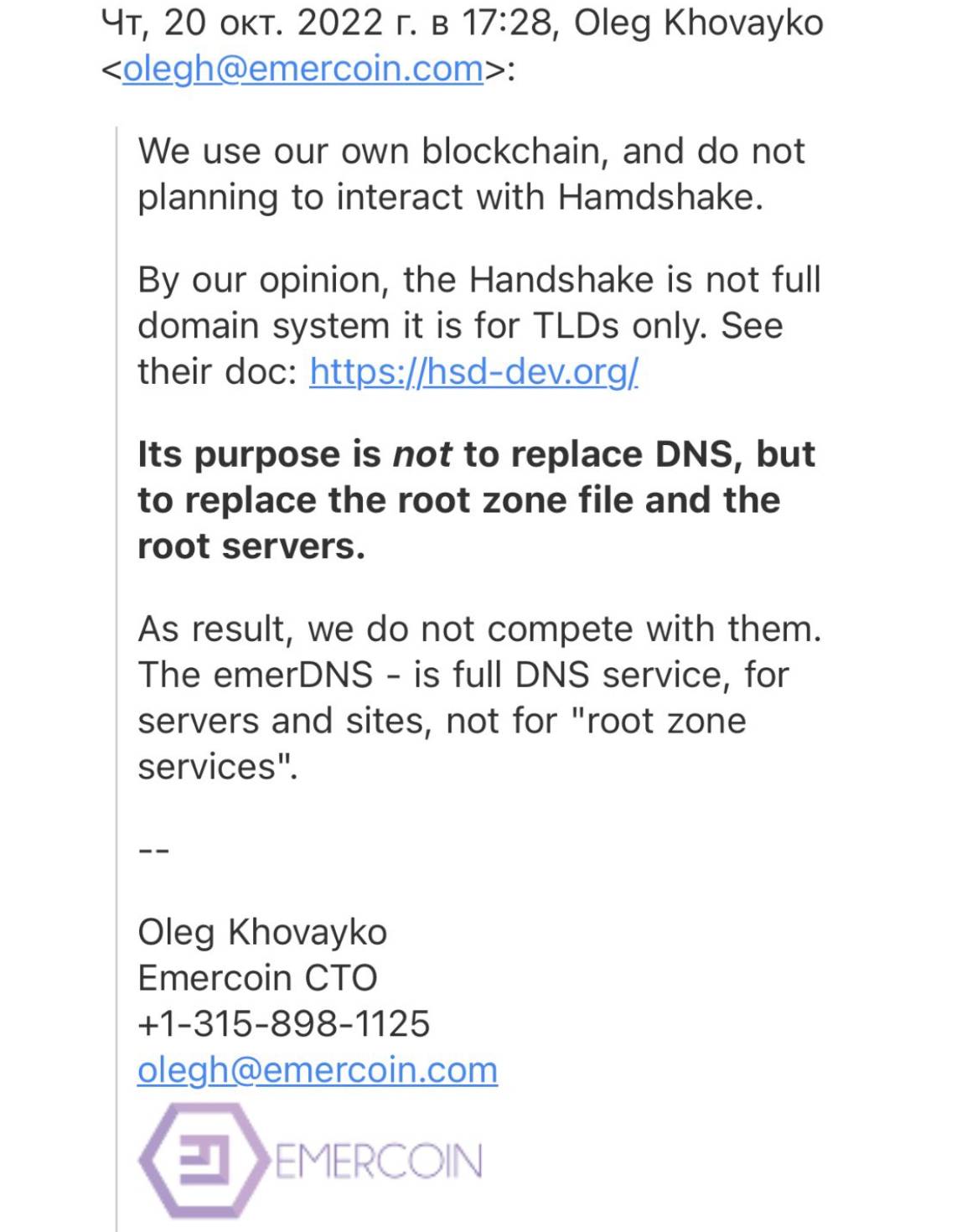 Actually - we should somehow gift HNS's .coin to them!
Why There Needs To Be a Root Zone For Blockchains
To us, this is the exact reason Handshake was setup. Early on in the web3 space as well - from what I can see since 2017 / 2018 was when Handshake started to take shape.
For some reason .coin is available on HNS though - it sold on auction in 2020 for https://e.hnsfans.com/name/coin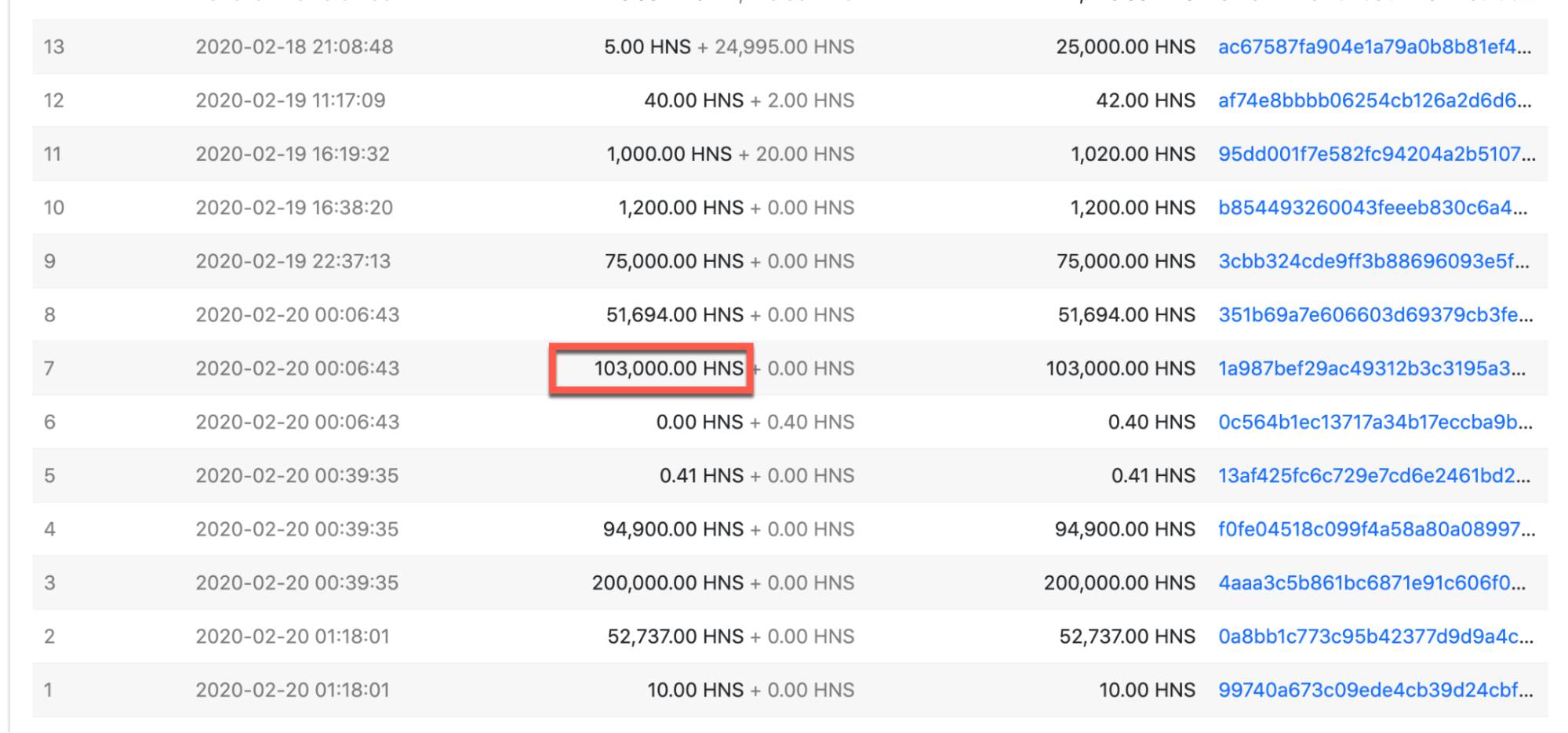 Which is unfortunate - and we would like to find a way to resolve this - making us remember:
HNS Community Has Gifting Mindset - Handshake Institute
The http://Handshake.Institute has acquired the http://Handshake.org top level domains .ergo and .erg to work with the $ERGO community to truly decentralize the stack. These domains deliver something new, both sovereignty and governance. There is no sovereignty on legacy DNS. 🤝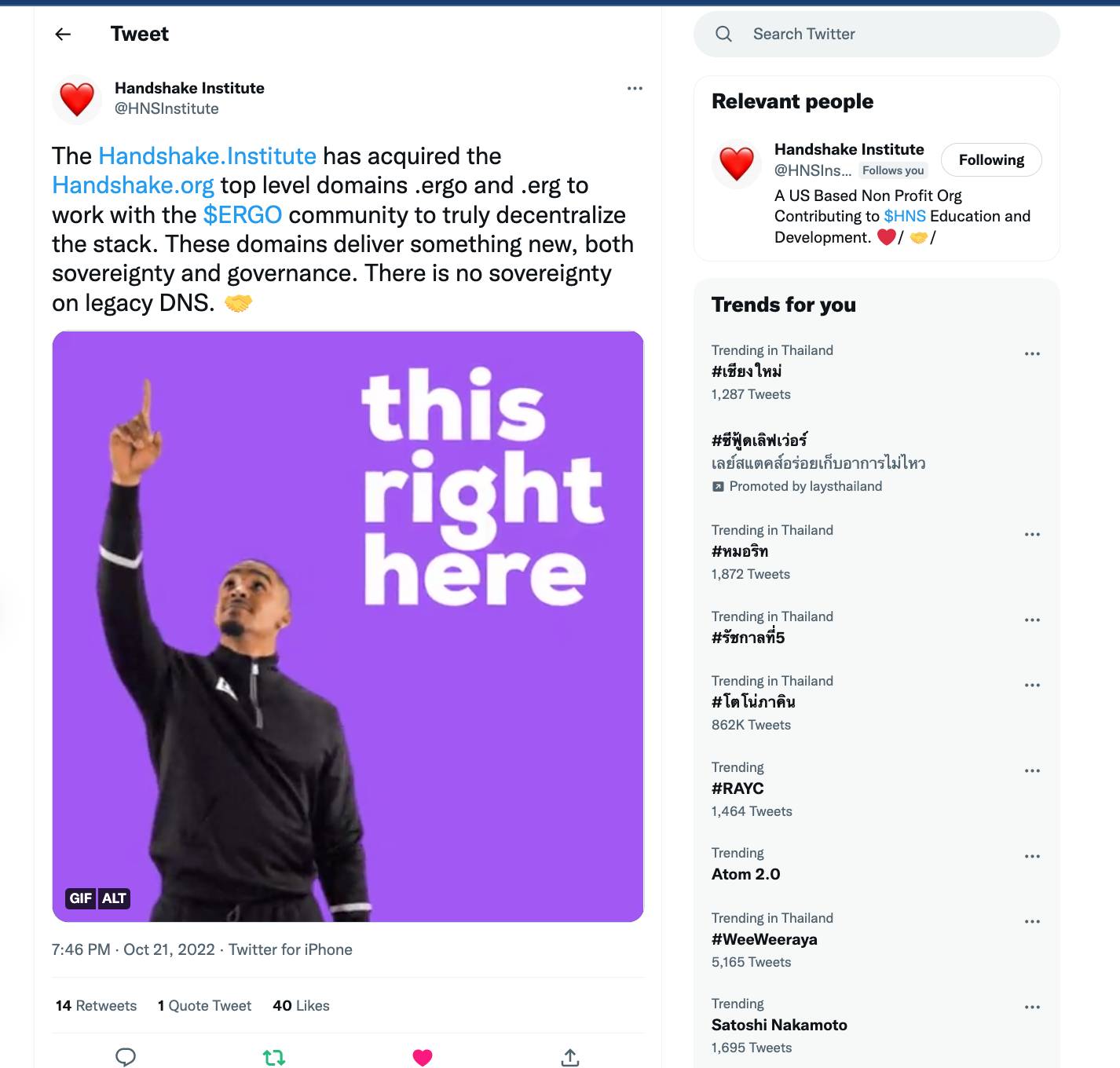 Here's a video of Handshake Institute from our HandyCon 2022
And a video panel from HandyCon 2021 including Handshake Jesus about the importance of gifting in crypto:
While we as a decentralized community cannot force the current .coin HNS TLD owner to gift it to Emercoin, we can encourage the owner to do so..
If the .coin owner wants to reach out to us at Skyinclude - we can try to help solve this.