Join the Handshake House in Miami!
As 2021 comes to an end - we all reflect on the awesome things we can do in the new year.
Here is a great one for you - the Miami, Florida Handshake Hacker House - sponsored by Jehan Chu and Kenetic Capital, a top supporter and VC in the Handshake community.
Hey all! I'm sponsoring a Handshake Hacker House for Miami Hack Week - would appreciate it if you can help spread the word!!
My firm Kenetic is covering the food/house management costs and excited to have a whole house dedicated to developing Handshake!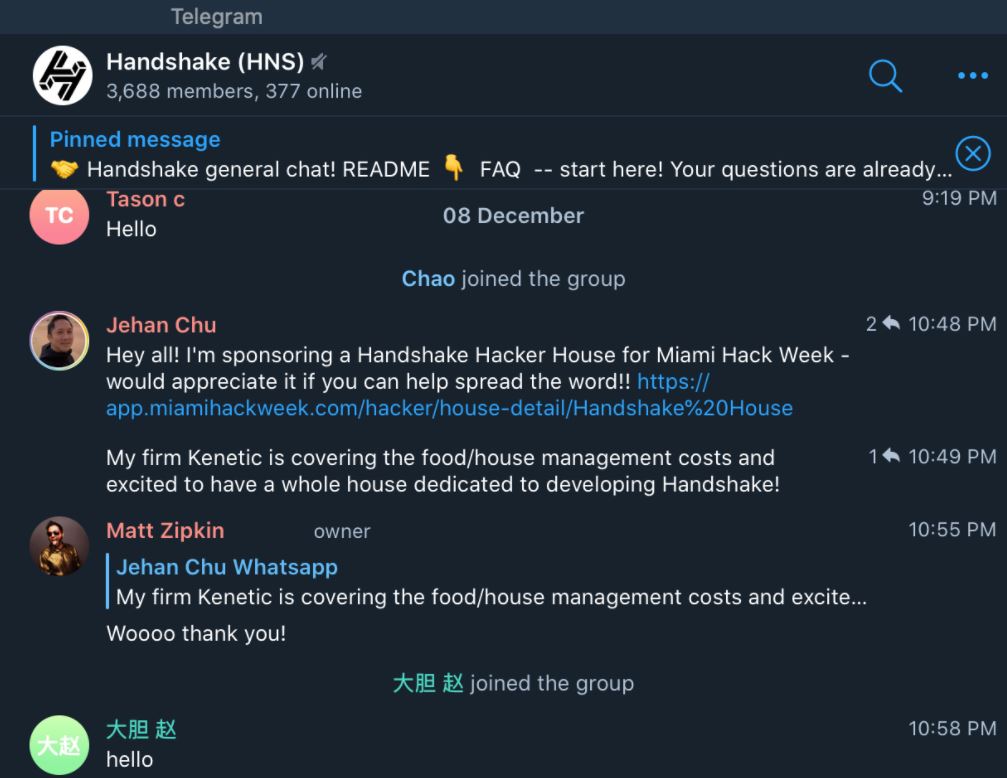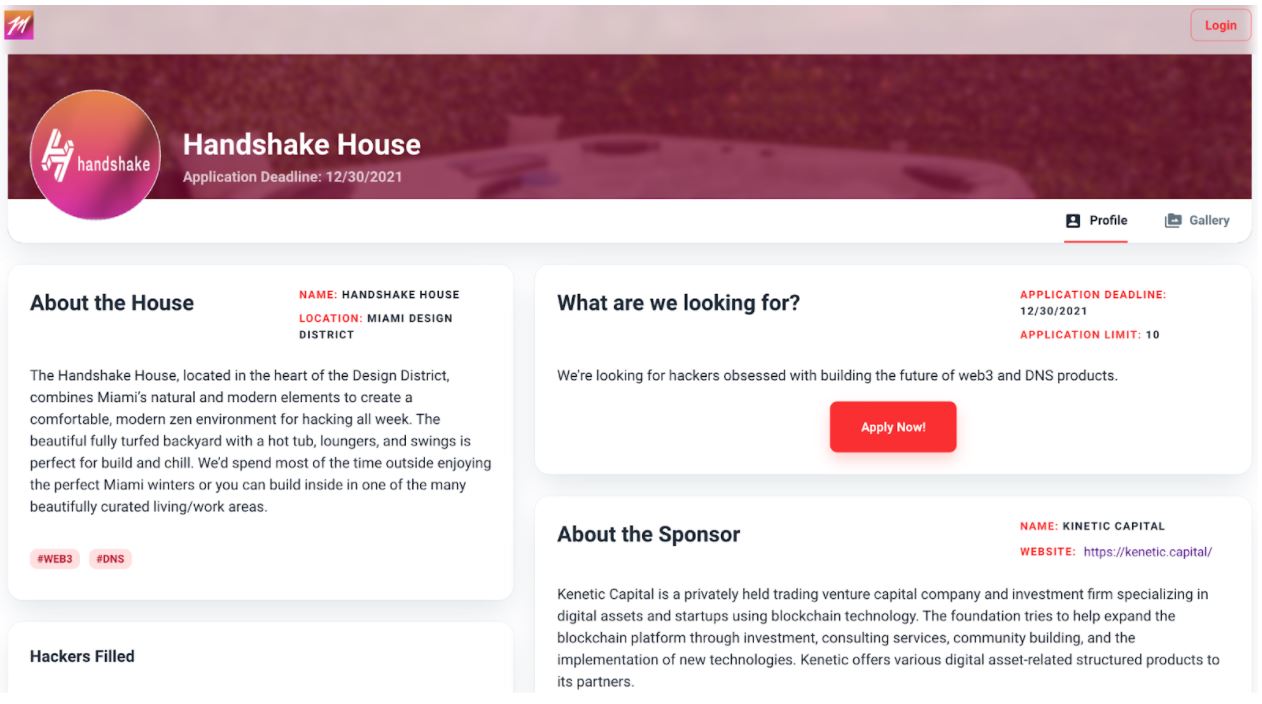 Screenshot of the handshake house page
---
LOOK AT THESE AMAZING PHOTOS OF THE HOUSE
Check out the epic pictures of this place!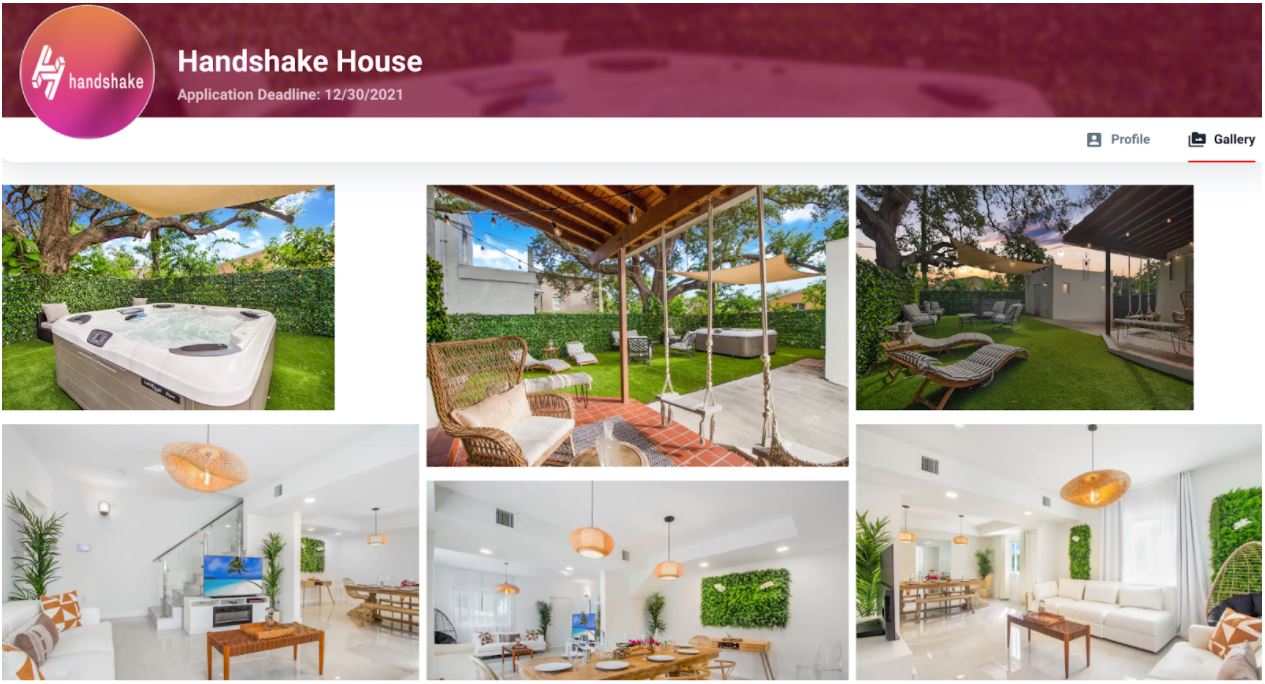 Screenshot of images of house
Happening during the Miami Hack Week on Jan 23 - 30, 2022, the Handshake House is FREE pad sponsored by Kenetic for up to 10 people to hang out, build, connect, and attend the other festivities at the Miami Hack Week.
I WISH I could join this one (but hard to leave and re-enter China at the moment)
Application deadline is Dec 30, 2021 - so make a new year resolution and apply to join this epic opportunity.
Read more and apply today - again - before Dec 30, 2021
https://app.miamihackweek.com/hacker/house-detail/Handshake%20House
NAME: HANDSHAKE HOUSE
LOCATION: MIAMI DESIGN DISTRICT
The Handshake House, located in the heart of the Design District, combines Miami's natural and modern elements to create a comfortable, modern zen environment for hacking all week. The beautiful fully turfed backyard with a hot tub, loungers, and swings is perfect for build and chill. We'd spend most of the time outside enjoying the perfect Miami winters or you can build inside in one of the many beautifully curated living/work areas.
NAME: KENETIC CAPITAL
WEBSITE: https://kenetic.capital/
Kenetic Capital is a privately held trading venture capital company and investment firm specializing in digital assets and startups using blockchain technology. The foundation tries to help expand the blockchain platform through investment, consulting services, community building, and the implementation of new technologies. Kenetic offers various digital asset-related structured products to its partners.