OFAC on Ethereum and Effects on web3 Domains on ETH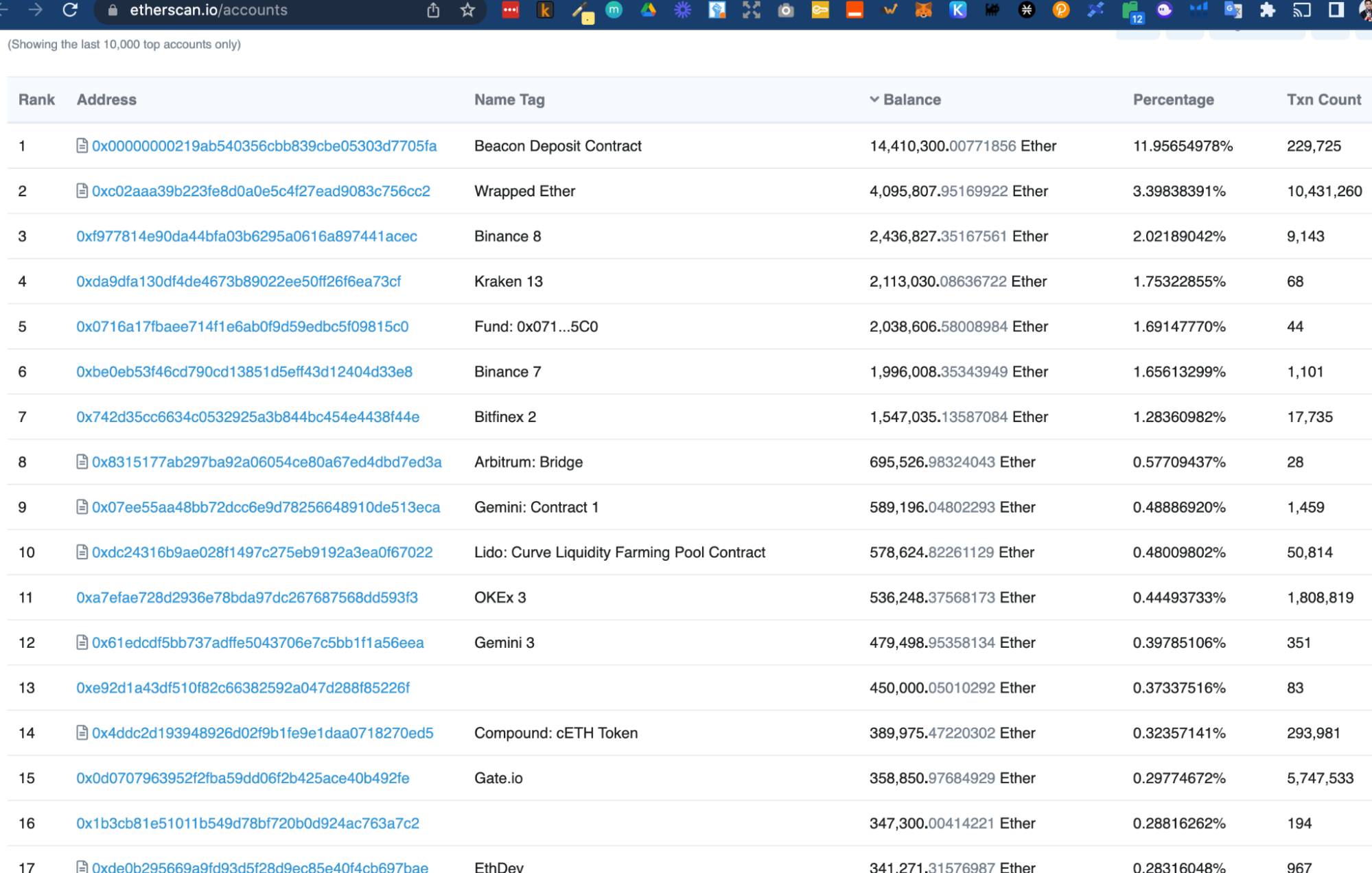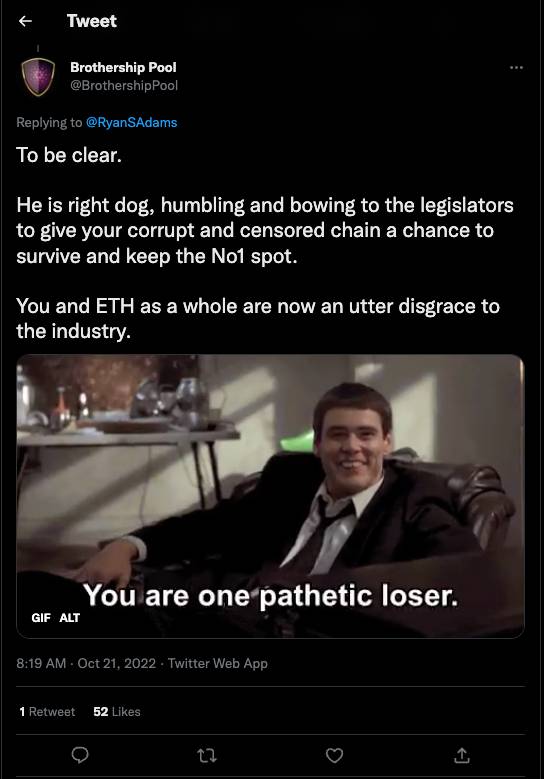 Over 51% of Ethereum validators are OFAC compliant. Ethereum is pretty much under the control of the US government…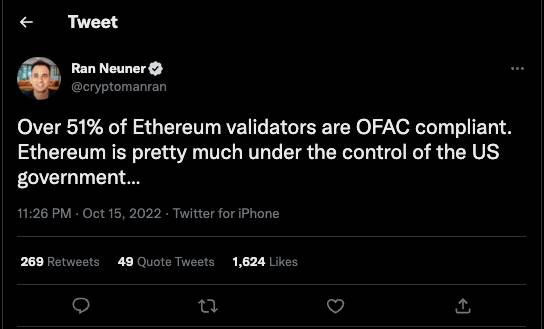 The US Department of the Treasury.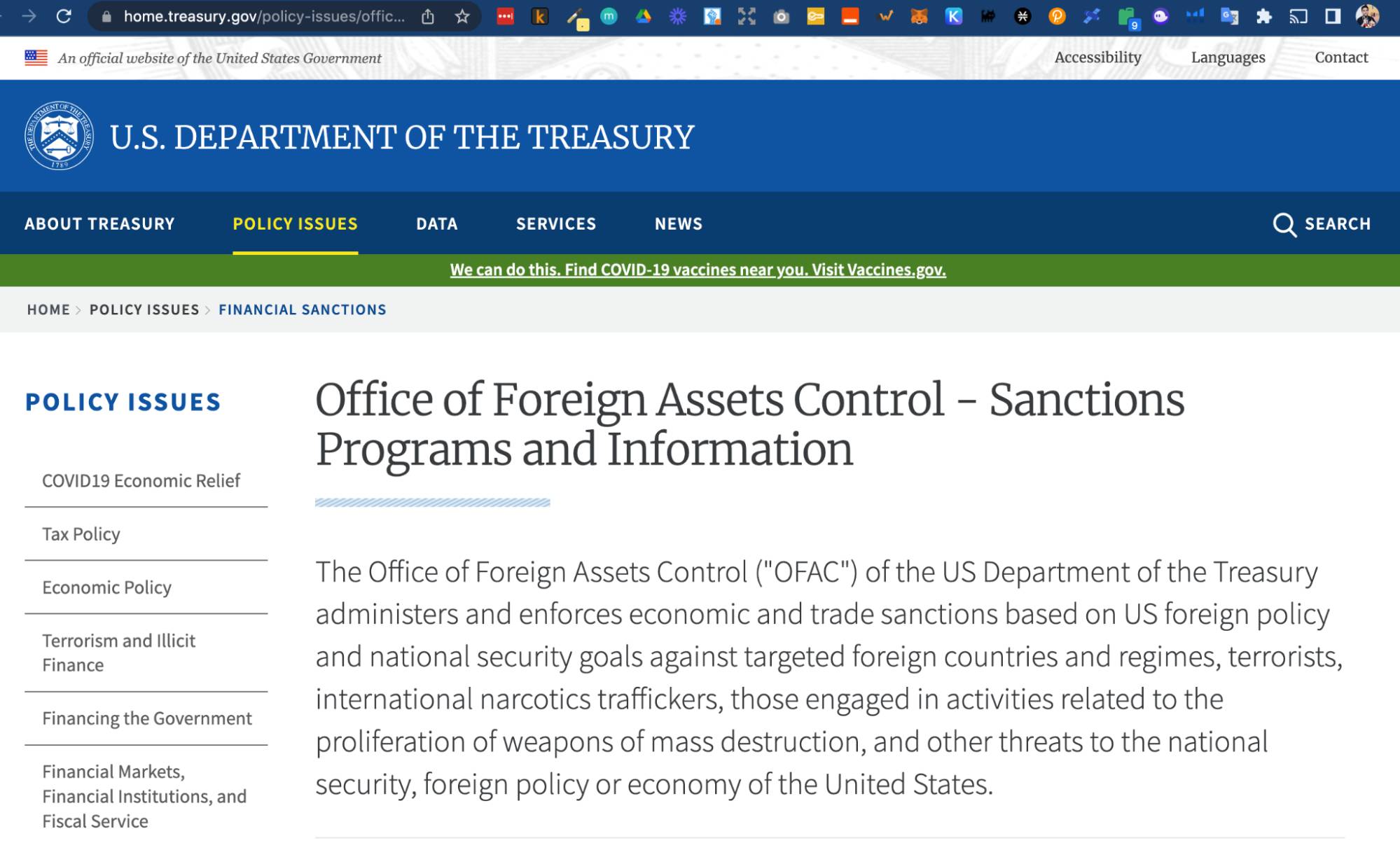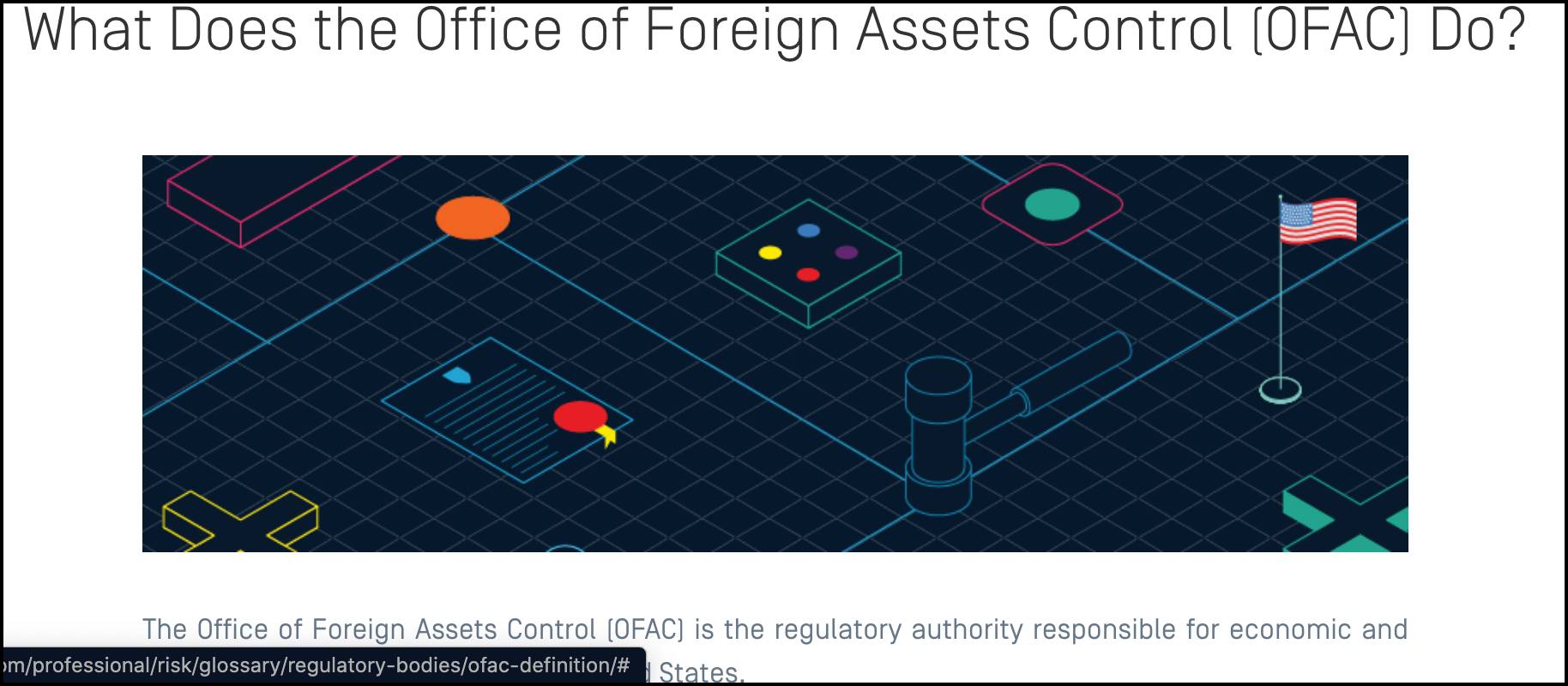 Well you can do OFAC compliant blocks in PoW, but then you need to have 51% hashrate and commit 51% attack everytime you see bad tx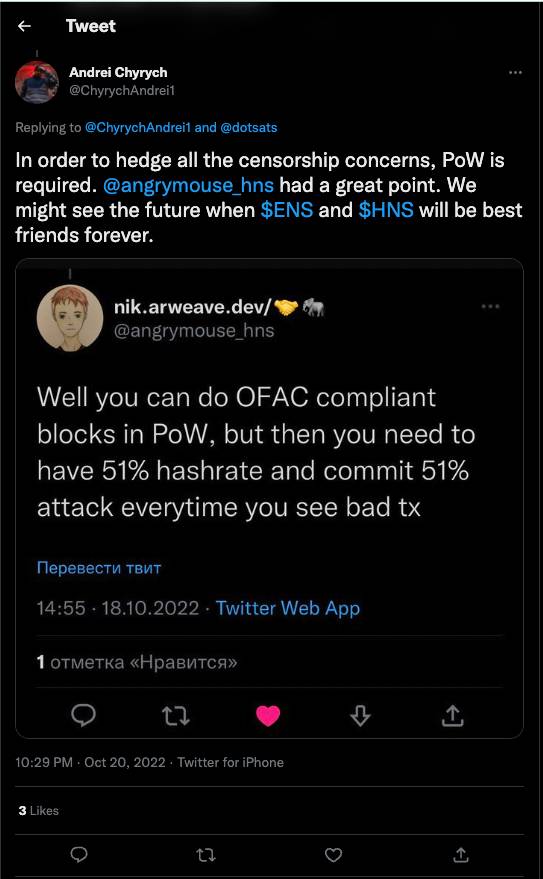 Are .eth domains decentralised?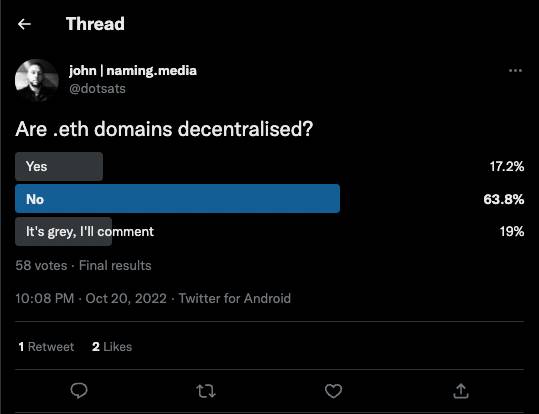 Because DAO, in this particular case voting mechanism through ownership of tokens, is the open door for centralization. The more money you have, the more power you gain by simply buying tokens. Not only that but you have to trust the token issuer, entity maintaining contracts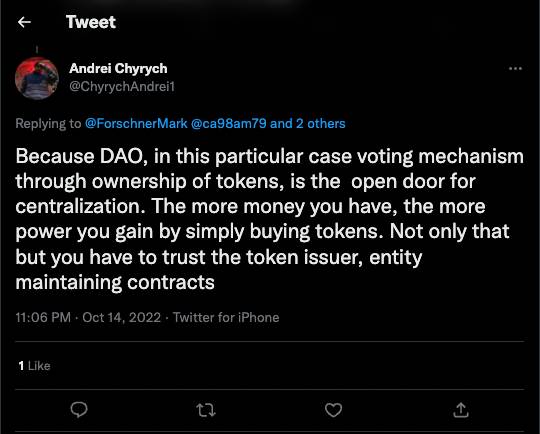 Where DAO is controlled by those with money.
Many are critical of Handshake being small, especially Brantly.eth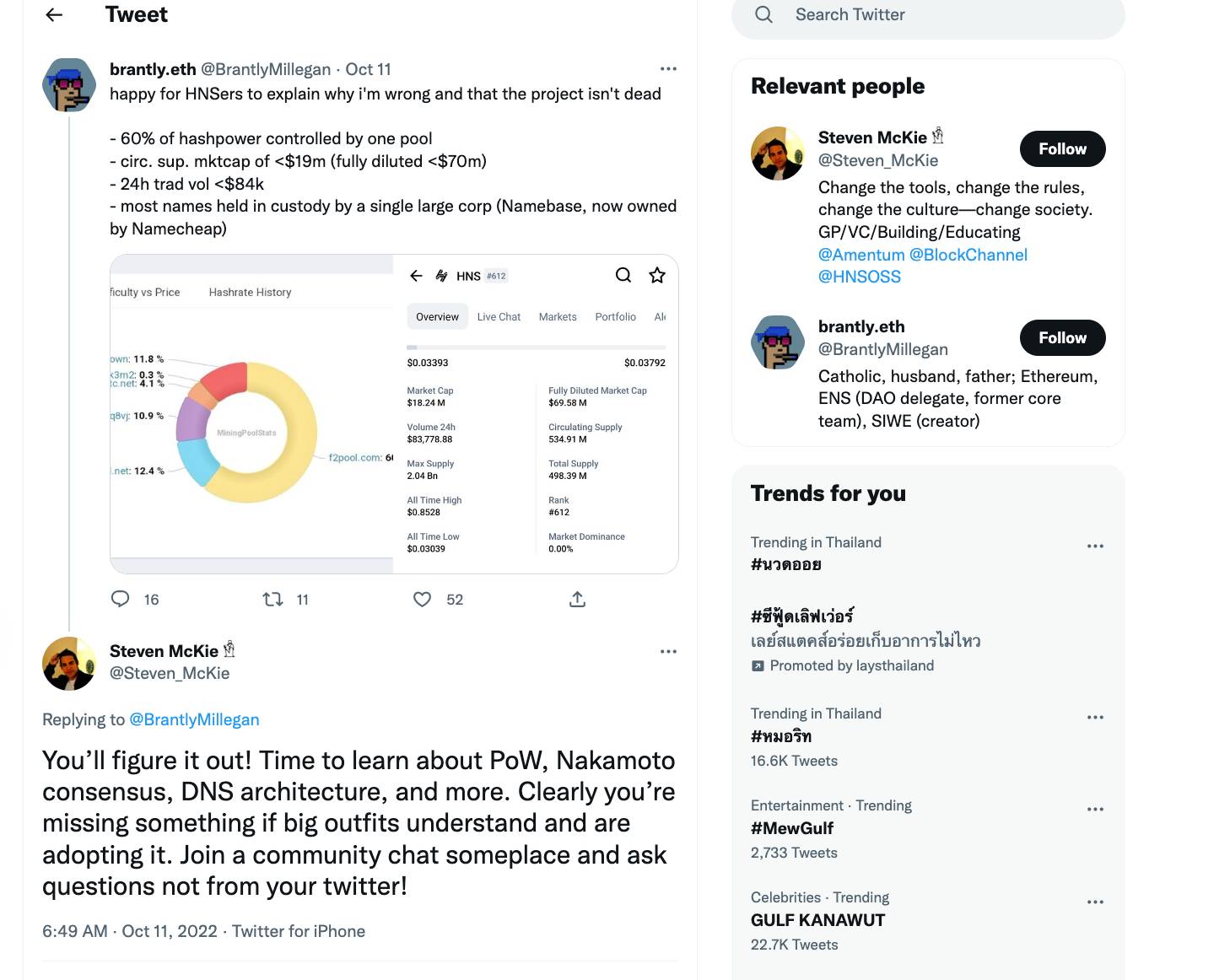 You'll figure it out! Time to learn about PoW, Nakamoto consensus, DNS architecture, and more. Clearly you're missing something if big outfits understand and are adopting it. Join a community chat someplace and ask questions not from your twitter!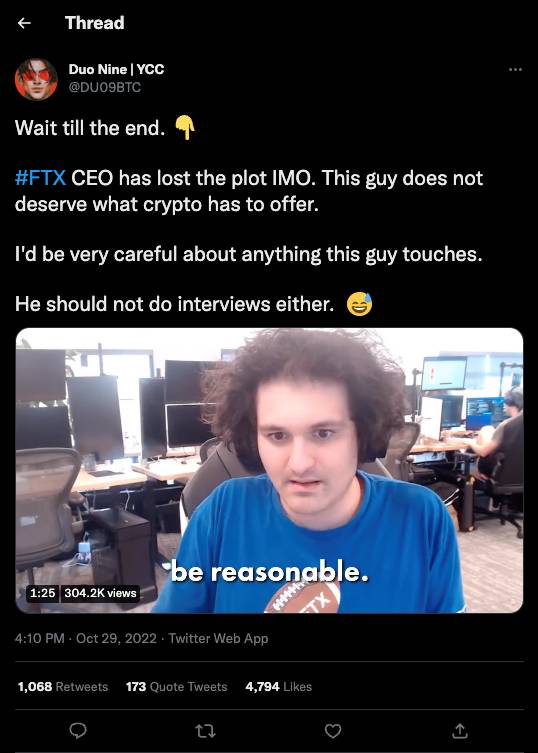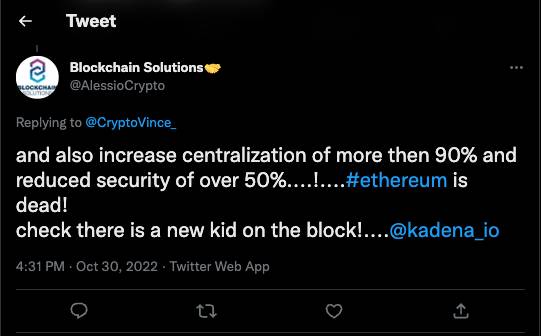 No one ever answers that question. I hope it's because people are working on a solution otherwise both $ETH and $ENS are in danger zone.