.Records – A Great Use Case of Handshake TLD on Ethereum
Zach at TheShake is pioneering with the latest debute of .records HNS TLD on Impervious on a great way to launch your own TLD on Impervious and Ethereum.
Their launch tweet here: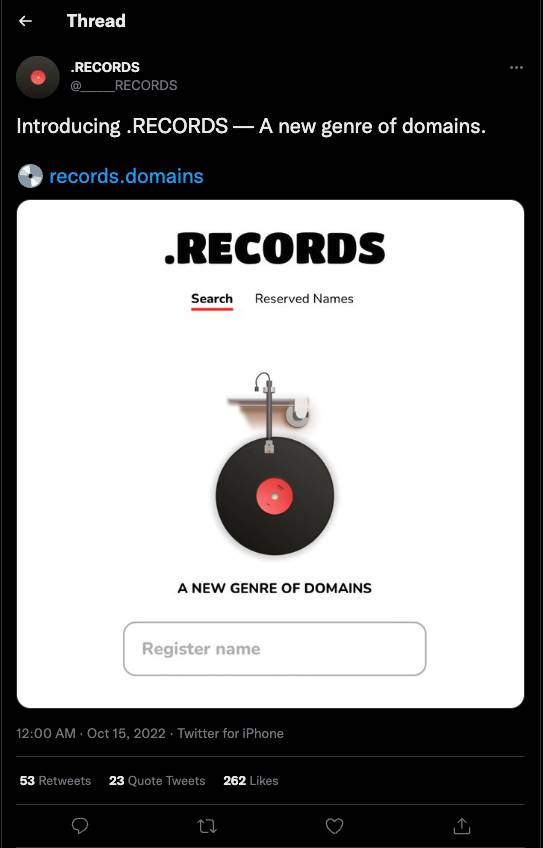 Today we will go through and purchase a .records to show you this amazing experience.
Afterwards, we will also give some unique elements he is using on the launch process and protecting the "records" industry to gain more adoption of the .records TLD.
Process of Purchasing (Registering) a .records
So he made a really nice dedicated site for the TLD at https://records.domains (web2, so no plugins needed).
Note the ability to search for a domain right on the homepage -and then it sends you to the search results page on impervious domains.
Then one registers just like any TLD staked on Impervious domains would do.
Some Other Notes - Reserved Names
I love this, and this is built into the newer contract on Impervious Domains - reserving names for brands and artists in the records space.
You can see the transparency as well - all the names are listed out on https://records.domains/reserved/ so there is no "funny business" of the registrar deciding who is getting what later on.
Big props!
Did Outreach Before Launch
Gathering various tweets and telegram chats from Zach, I put together he spent quite a bit of time in advance of the launch to reach out to record companies and artists.
Also when these artists, some with pretty big followings, claimed or bought their name - they tweeted it out.
Looks like a template of sorts - so I gather Zach asked them to use a tweet template the day of launch.
Actively Working To Help Build The Sites from web2 to Web3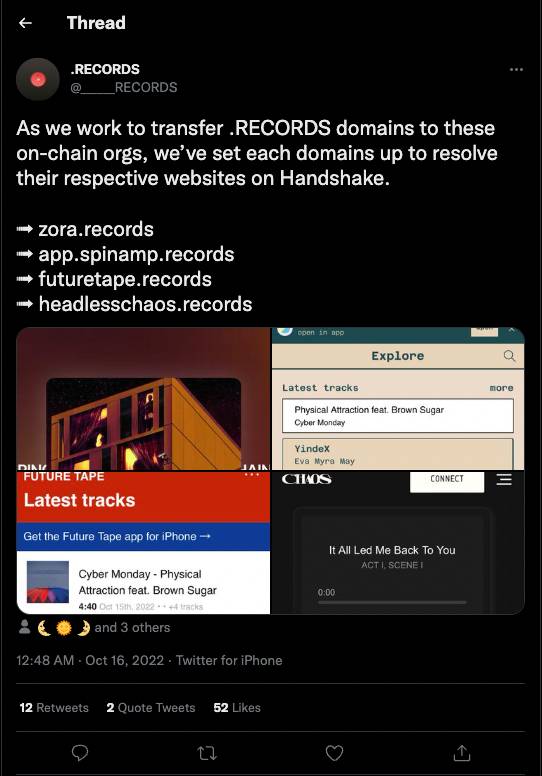 The Results are Clear - Top SLD Sales
Within a day or two of launching, .records is on then top of the charts at Impervious domains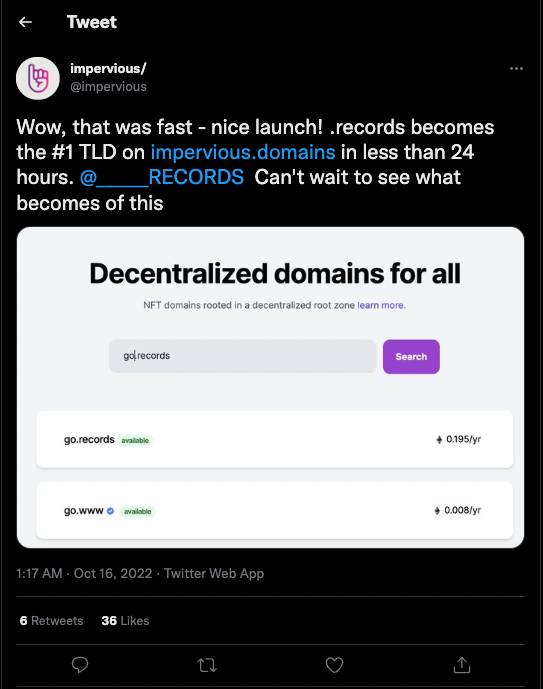 Also by being a top TLD, your name shows up on the top of the search results when customers are searching for domain names. Thus further driving up domain name sals on your TLD.
For sure this is a launch strategy all Handshake TLD owners (heck any TLD owner, web2 or web3) can learn from.
Prepare your launch in advance, do outreach. Have a list of leads.
Reserve names for key players in the industry
Focus on a niche
Have the influencers in the space (or anyone for that matter) tweeting / social media sharing on the launch day
Be active on twitter and social media reinforcing it. Commenting, retweeting, engaging.
Sites we are seeing emerge on .records!
Hns.chat for .records only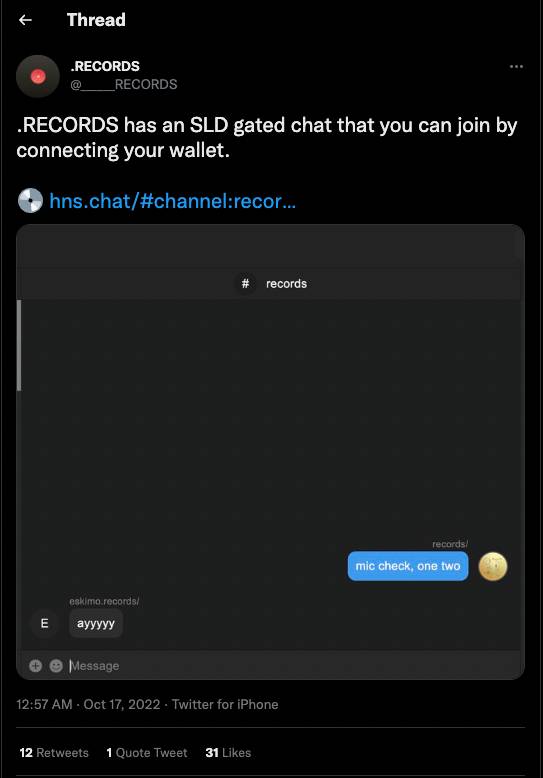 Turnable.records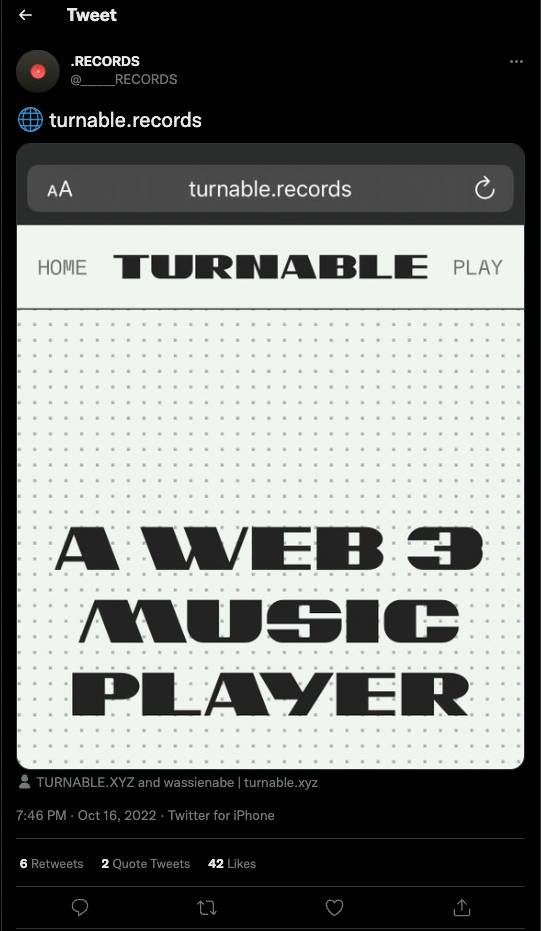 Catalog.records