Sinpa Boost How It Works & Why To Use It
This is the paid upgrade of Sinpa's hosting for Handshake sites. We set it up for our .owners/ name and prepare subdomains - from payment to host in this demo!
---
Let's get into how to do this!
---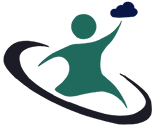 ---
Log In and Pay for Boost

Login at: https://app.sinpapeles.xyz/, then pay for boost to unlock:

Subdomains

Email (coming soon) and delegate access (our wishlist). We want to make subdomains for owners/ TLD – as this project we are so very excited about. So we picked 3 month's @ 2usd/month – or 6USD today

Checkout – redirects to coinbase

Pay with BTC. We used a mobile wallet, MyCelium, scanned the QR code and sent the BTC. It needs to be verified on the Bitcoin blockchain.

Add Subdomains

Once unlocked, we can now add subdomains to either redirect or host or use a Sia skylink.
---