What is Sinpapeles and What can you Do with it
An early and active developer in the Handshake community, Fernando Falci, has started various initiatives in the community and we want to help explain various products and services being offered.
This video is for you:
---
Let's jump right into it!
---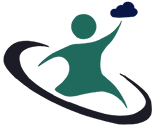 ---
Parking

The main one is a Handshake parking directory. Owners of Handshake sites can list their domains on his parking directory for a fixed price or a negotaible price. You would do this by updating your Handshake domain DNS.

Page builder

He made a similar page builder to dLinks - but with the ability to download the html files and upload to your own server, / Sia Skynet or to upload to Skynet from the page builder. Then you are responsible to update the Handshake domain DNS settings on your own (we covered this in video 2 of setting up a personal website on Handshake)

DNS Manager / Analytics

This next one looks to me like a Cloudflare for Handshake. You can point your Handshake blockchain DNS to his Sinpapeles app and then do quite a few things
See how many people are accessing this domain (Analytics)
Setup a redirect
Point to a Skynet Sia link (hosting)
Upload html/css files to skynet via control panel
Then on his "boost" service - which is currently 2usd/mo/domain
Add subdomains
Other benefits of using this
You can delegate DNS settings to your team without giving access to your Blockchain Handshake domains. For those working in a team (like me) - we love and trust our team- but giving them access to our Namebase account with full control over the Handshake domain may keep us up at night. By adding to Sinpapeles - you can have your team access it here and update DNS and other settings without you needing to lose sleep at night on an unexpected irrevocable sale or transfer.
Having trouble remembering the URL?
Us too! We bought sinapples for him and he will make a redirect.
He also owns sinpa which is redirecting to - so you can head on over to Sinpa.hns.to to get into the app.
What is the story behind the Name?
Why did he pick this name?
It is Spanish for "without papers" (sin is without, and papeles is paper in Spanish).
And during various gatherings in Spain, people spray painted "Sinpapeles" on various locations
The shorter name, Sin Pa - is slang for "Without freedom" (Sin is without, pa is slang for freedom)