Announcing: First Steps Bridging Ecommerce and web3 / Handshake
Summer 2023 Channel Update + Call To Action For Community
Understand it has been a while since the last video - and today I'll explain the reasoning and the future. There is a lot of opportunity for all of us, and will be transparent here on what to expect.
After HandyCon, and over the years in the Handshake ecosystem, we have built so many amazing relationships. One of which was with Andrew Lee, the co-founder, CEO of Purse, as well as a co-founder of the Handshake protocol. I'm deep into ecommerce and Amazon and some of you may know also have a channel / community called Global From Asia and an event Cross Border Summit. We discussed the ideas of ecommerce + web3 and those familiar with Purse is that it helps people buy on Amazon with Bitcoin.
Yet there is so much more to do for the future of bringing ecommerce on-chain. A group formed and this group has acquired Purse.io which was announced just before July 4, 2023. The deal is still processing with a close period of October 2023.
You can read the blog here
https://blog.purse.io/loadpipe-to-acquire-purse-31454e201919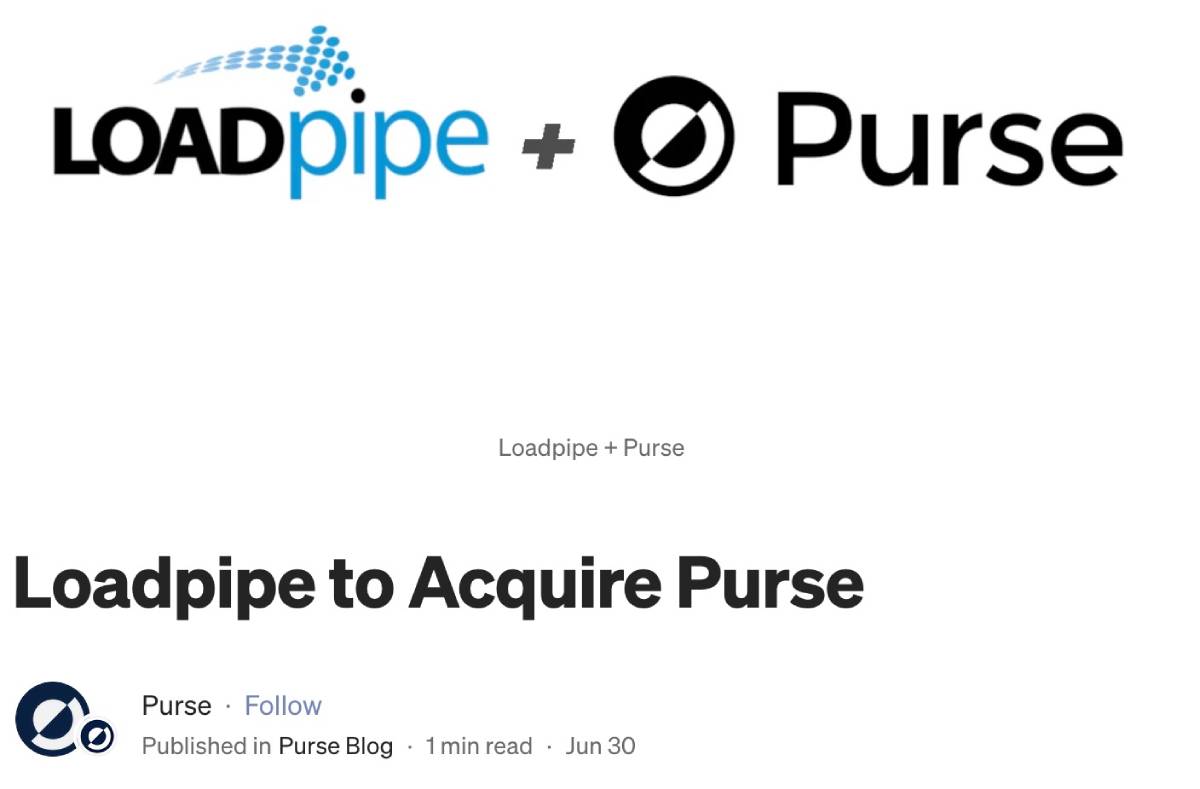 Creating an Ecommerce Protocol: Loadpipe
From this acquisition, we want to introduce a new protocol - one designed for e-commerce. One where ecommerce buyers and sellers come to transact, use e-commerce specific tools, create community, and align as 1.
We are working on an initial ecommerce marketplace for buyers and sellers, as well as NFTs that will represent some of those seller's listings on the marketplace.
We are also having calls with the Purse team and users to find the best product/market fit and a first go-to market strategy for October 2023.
The Relation & Support for Handshake
You may be thinking - another protocol, an e-commerce marketplace - what does this have to do with Handshake?
We love Handshake, and have these plans for connecting Handshake into this ecommerce system:
Mentioned many of these ideas in this Dec 8, 2020 skyinclude video or on the blog at https://skyinclude.com/handshake/
Dids - decentralized IDs. We see people buying and selling from people not by wallet names, but by user names. On the blockchain. We are building this on an EVM chain (still discussing) and hope to also integrate w/ Namebase's HNS.id solution as well as Impervious.domains solution so that those customers can use those names in our ecommerce ecosystem.
Product IDs - imagine not needing an SKU or ASIN (Amazon Stock ID number), but instead similar to a wallet Id, you would have products with their own "domain name".
Shop URLs - and we think e-commerce did amazing things for the internet (web1) - allowing people to actually buy and sell physical products on the internet. We see the same for web3 ecommerce - you need to transact on web3 with a web3 shop URL - we see this as an obvious.
Brands can give/sell SLDs to their community / customers. One of our brands is Excalibur Brothers, and we have the TLD excaliburbrothers. We are longing for the way to give them a free name that they can use to login to our private discord and get other benefits and discounts.
So much more, but hope you get the idea of how what we are building in the Loadpipe ecosystem will connect with the Handshake decentralized domain ecosystem.
Domains and ecommerce often go hand in hand.
Further Realizing the Dream SkyInclude Channel Had in late 2020
This is a very exciting time, to create the dream we had at SkyInclude when we started this channel - to "keep you included in the sky". I recall a video that got a decent amount of thought process going in December 2020 about how handshake names could be usernames for our e-commerce customers in the bar products industry (such as .bartender).
This Acquisition Is Bridging Our 2 worlds- Ecommerce + Handshake/web3
With this Purse news and destiny in general, it is a time to now bring together these 2 worlds I have been living in - the:
ecommerce/Amazon FBA / Global From Asia / Cross Border Summit - which I have been doing since 2004
Handshake / web3 NFT / SkyInclude / HandyCon / Flamingo Handshake - which I dove deep into during covid / 2020 (with the intention to bridge with the ecommerce).
We even had a Handshake series of podcasts on Global From Asia https://www.globalfromasia.com/handshake/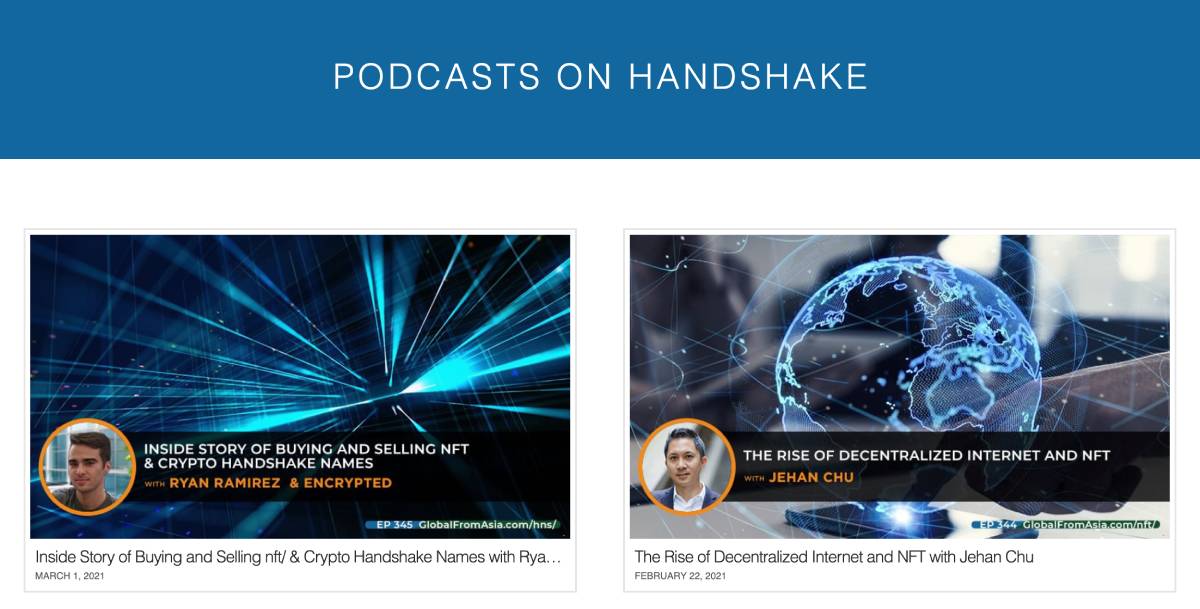 Stay Tuned For More & Let Us Know If You'd Like To Get Involved
There is a lot to do, and we want to open this up to our friends in the Handshake ecosystem. We know this period of the bear market is painful, but we also know this is the time to put our heads down and build.
We are positive for the future of web3, Handshake, and bringing ecommerce on-chain.
Will try to share more openly on this SkyInclude channel as we build, and hope some of you can interact and connect.