Unstoppable Domain Stops .Coin Domains (Unstoppable Stops)
Why did Unstoppable Domains stop selling .coin domain names ?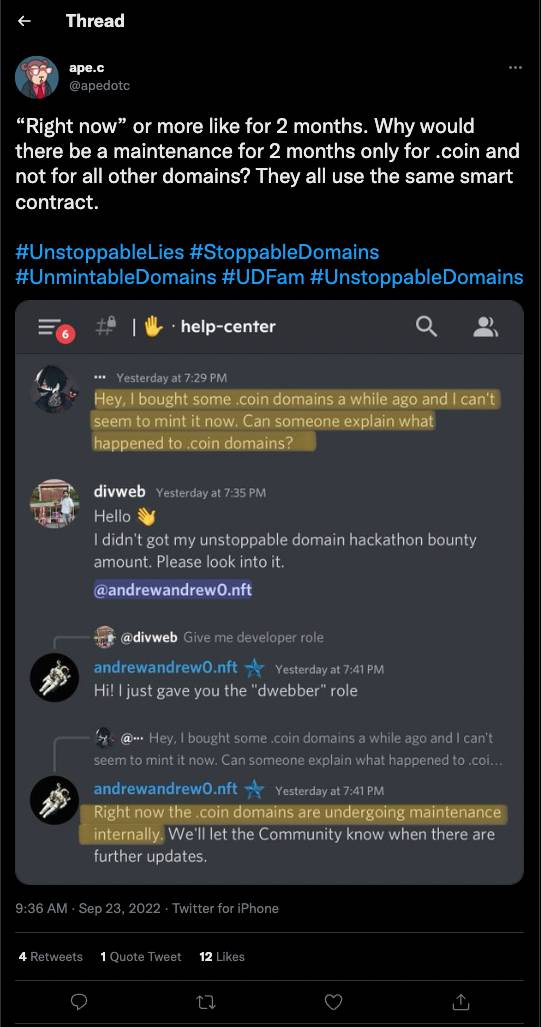 If blockchain domain systems were represented as a human body, then ENS would be the heart, UD the brain, and HNS the butthole.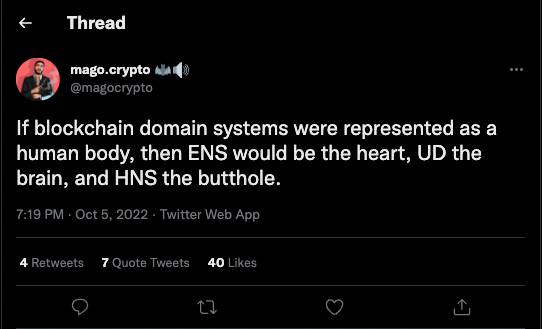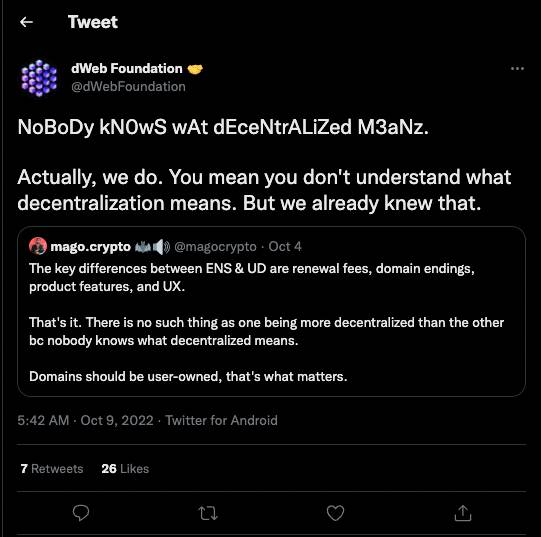 Handshake. Handshake going to zero. There I said it. Hope that helps.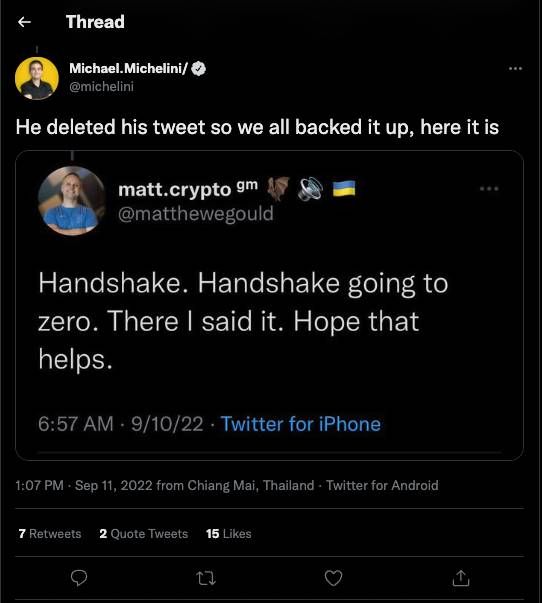 that's it. ENS is the only blockchain naming project still standing. happened a lot faster than I expected but here we are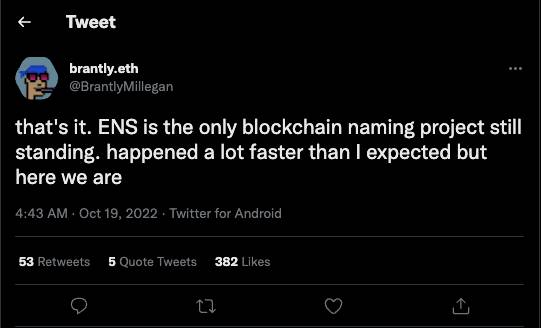 Important: We became aware of a potential collision with .coin and have decided to stop supporting .coin domains. We're offering .coin domain owners credit of 3x what they paid.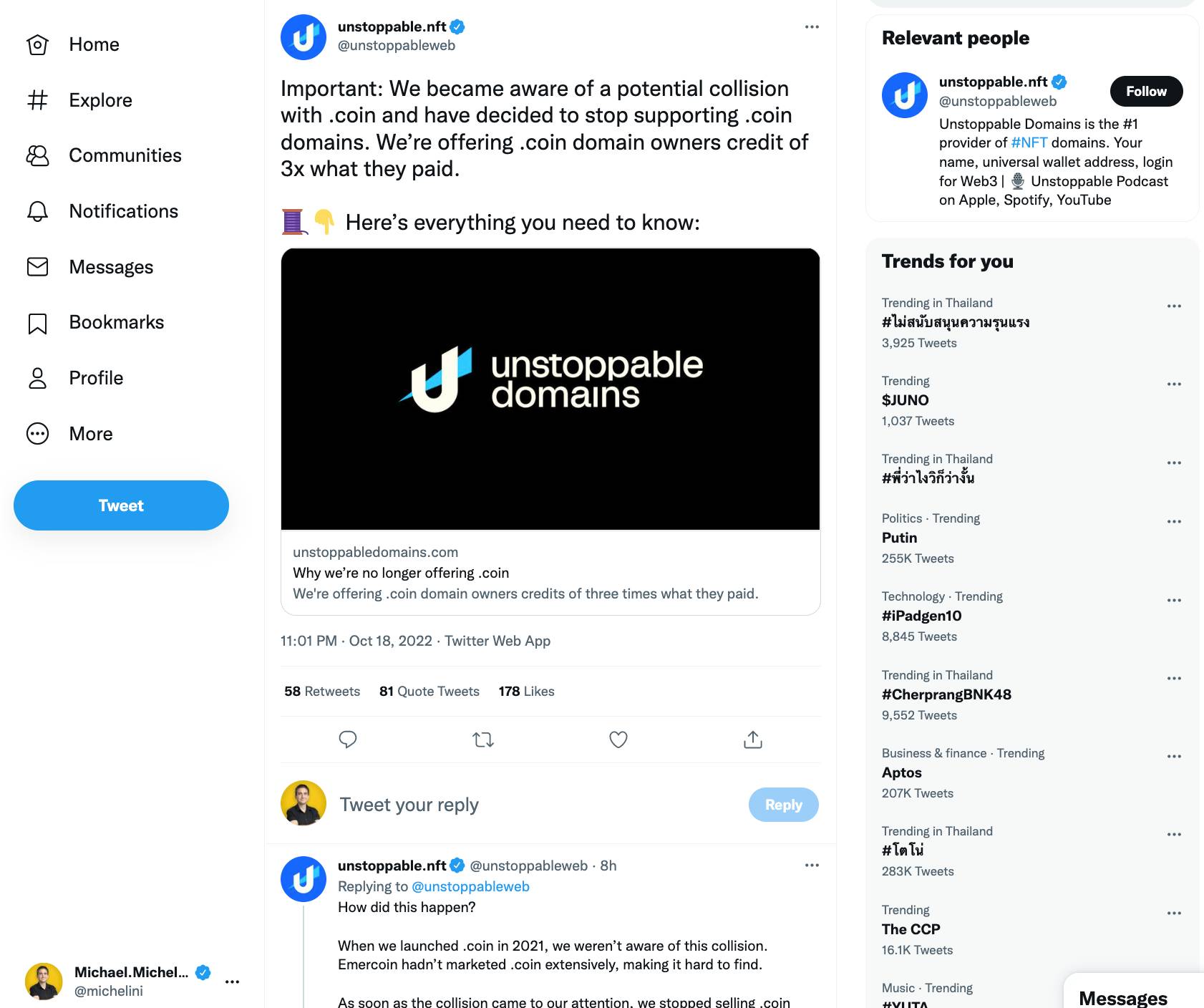 We are indeed offering refunds if people prefer, or 3x credits.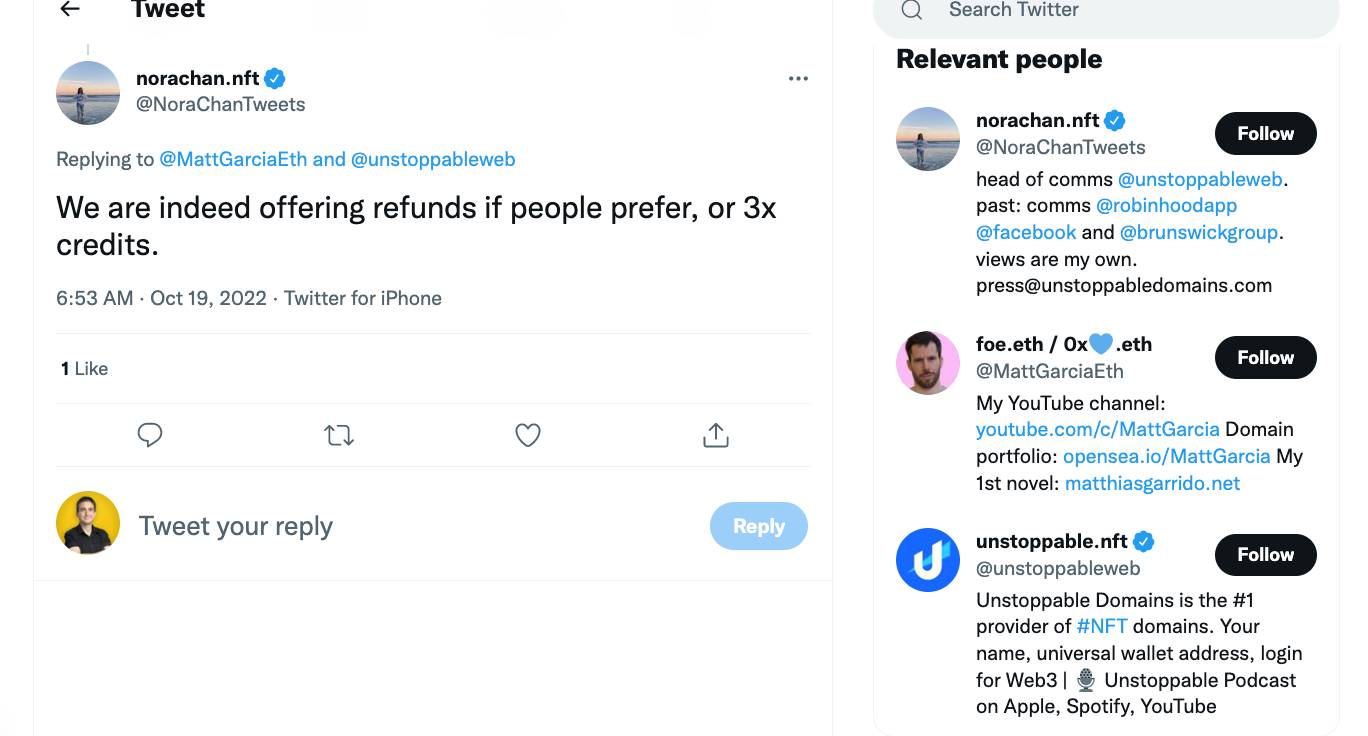 All naming systems need integrations with apps to be useful. UD is no different from other naming systems in this regard & gives you an asset you control forever (true even for .coin). Apps will decide which naming systems to support. That's social convention, not centralization.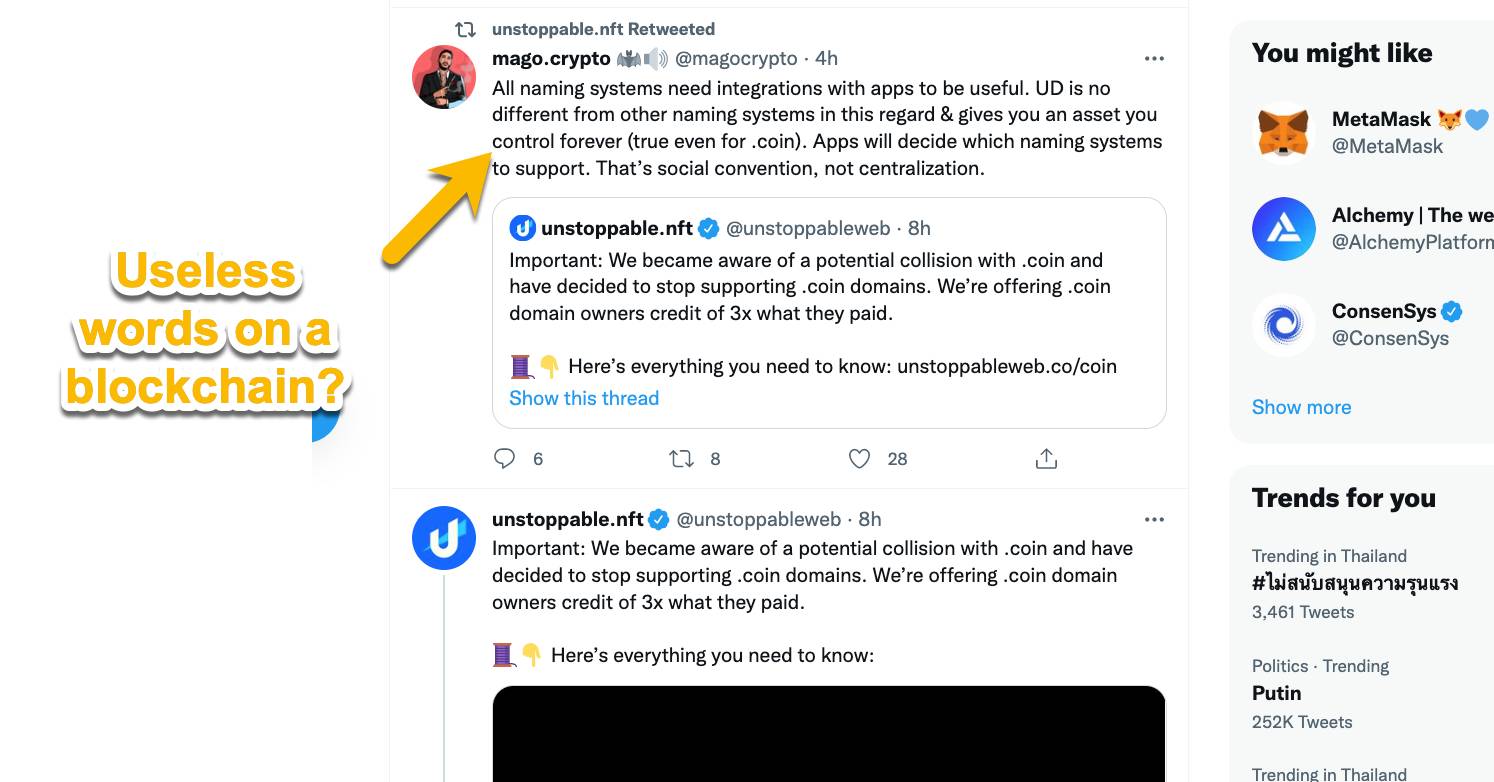 UD is at risk of losing the .wallet lawsuit in court. Contrary to the notion that it is on the attack, Scott Florsck filed his own lawsuit against UD 3 weeks ago, asking for declaratory judgment of non-infringement of the .wallet domain (& other claims). This is a problem for UD.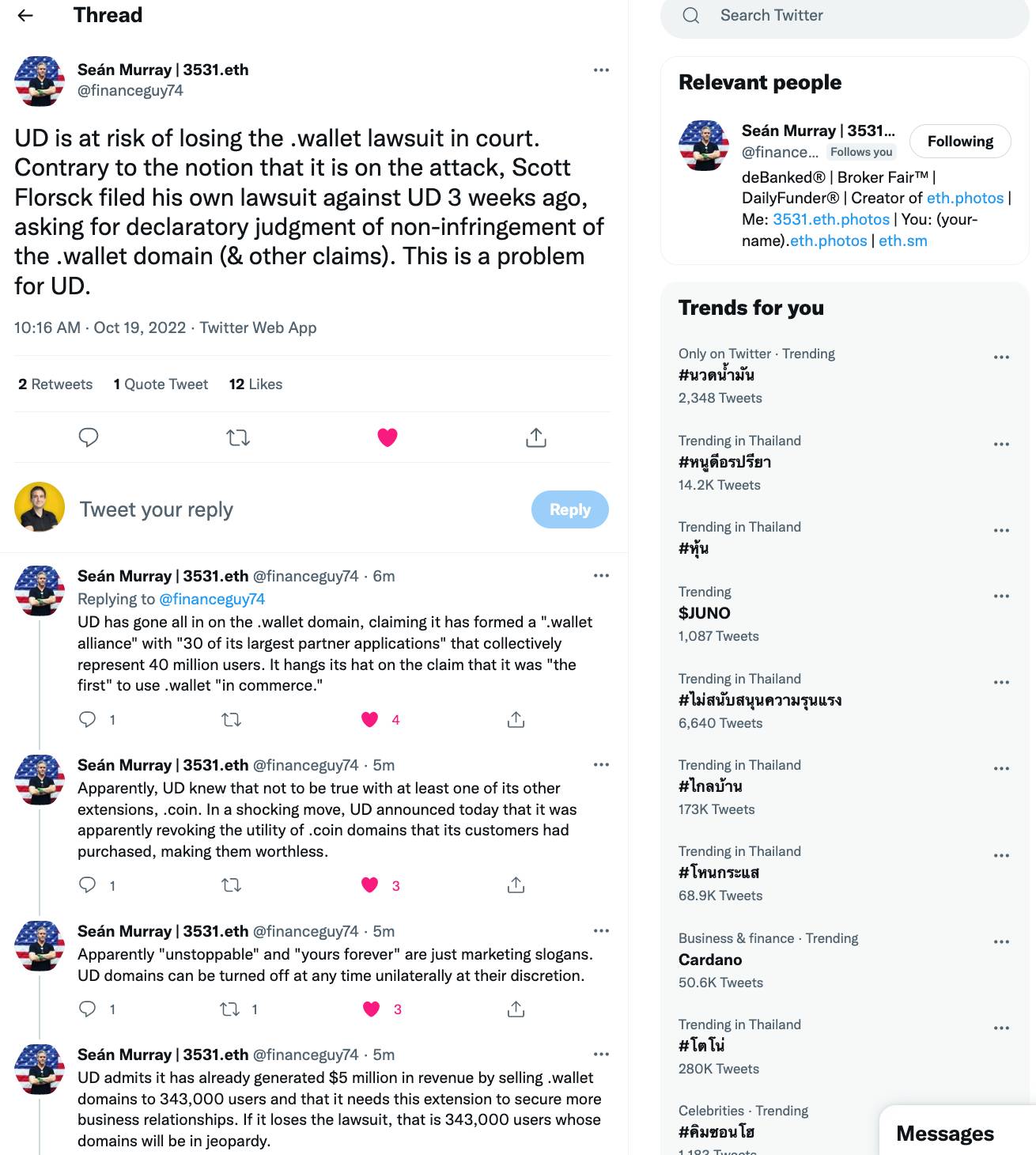 Rest in Peace @unstoppableweb

A short story: #UDfam #stoppabledomains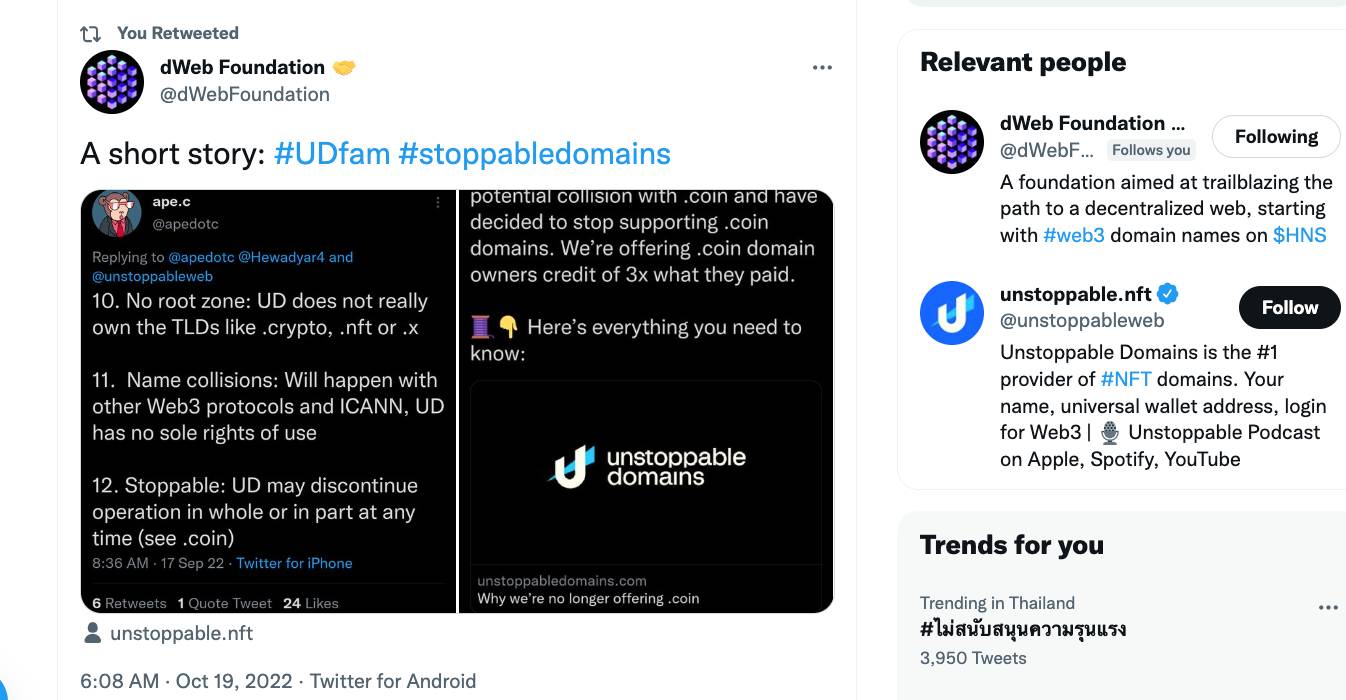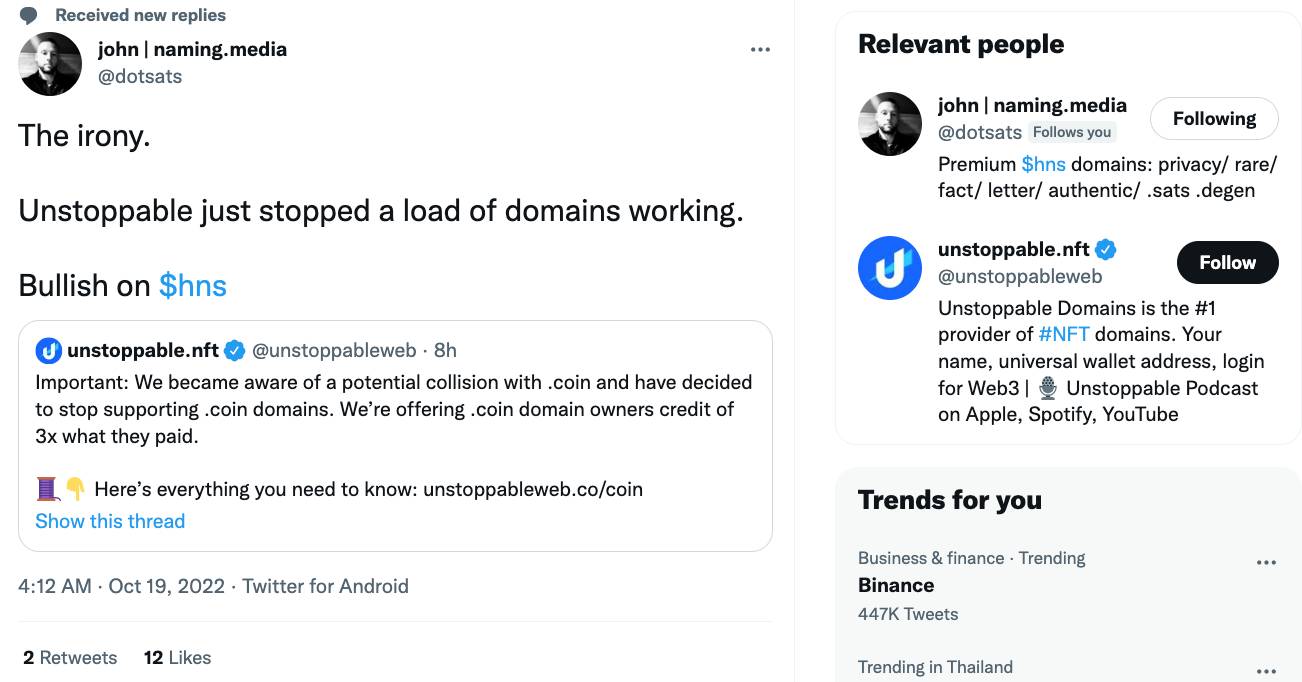 UD just turned the lights off on 116k .coin domains. "You still own the NFT, you just can't do anything with it now." Doesn't sound too decentralized or empowering. Hopefully this will wake people up.
Unstoppable Domains is stopping support for .coin domains.
Looking for a blockchain domain name that is truly decentralised AND can NEVER be taken away from you after you purchase it!!! I suggest you familiarise yourself with http://handshake.org "Giving power back to you!" #hns #handshake #namebasehq #web3 #blockchaindomains
How generous of you to offer triple the purchase price as credit to buy more #StoppableDomains… The least you should do is to refund the purchase price in USD to the defrauded customers.
their name is literally *unstoppable* domains and they just unilaterally turned off a bunch of their names. then offered ppl store credit for their other "unstoppable" domains 😅😅😅
If it can rug pull you, it is not decentralized.
Prime example that it's a scam to market a product as being decentralized when it's not. UD can exclude their users from the ecosystem when they will. Imagine if it's your actual ID? Crypto is about decentralization and ownership of your data. Many forgot about that.
#UDfam at least you still own your domain. 🤡
Maury! Maury! Maury!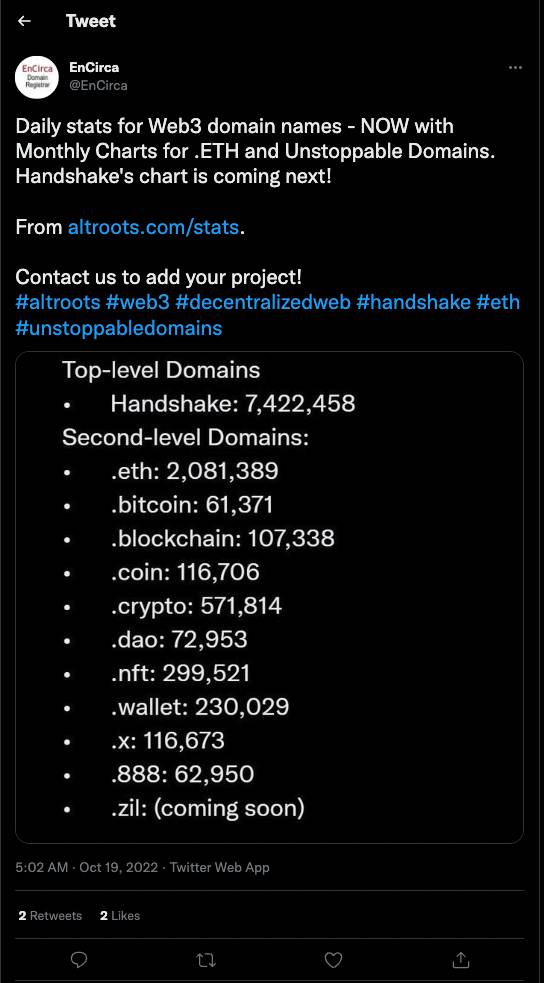 Over 51% of Ethereum validators are OFAC compliant. Ethereum is pretty much under the control of the US government…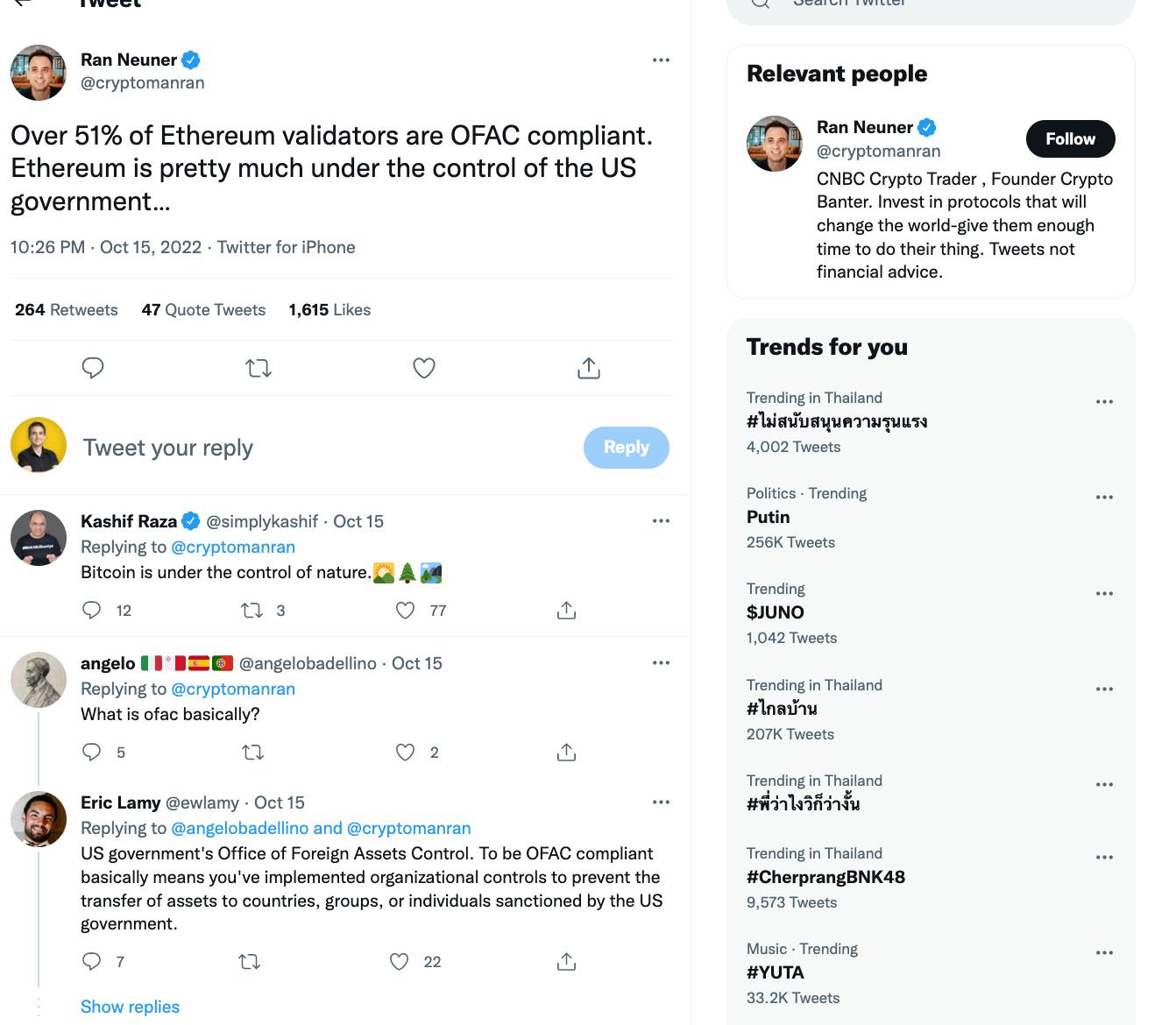 Well you can do OFAC compliant blocks in PoW, but then you need to have 51% hashrate and commit 51% attack everytime you see bad tx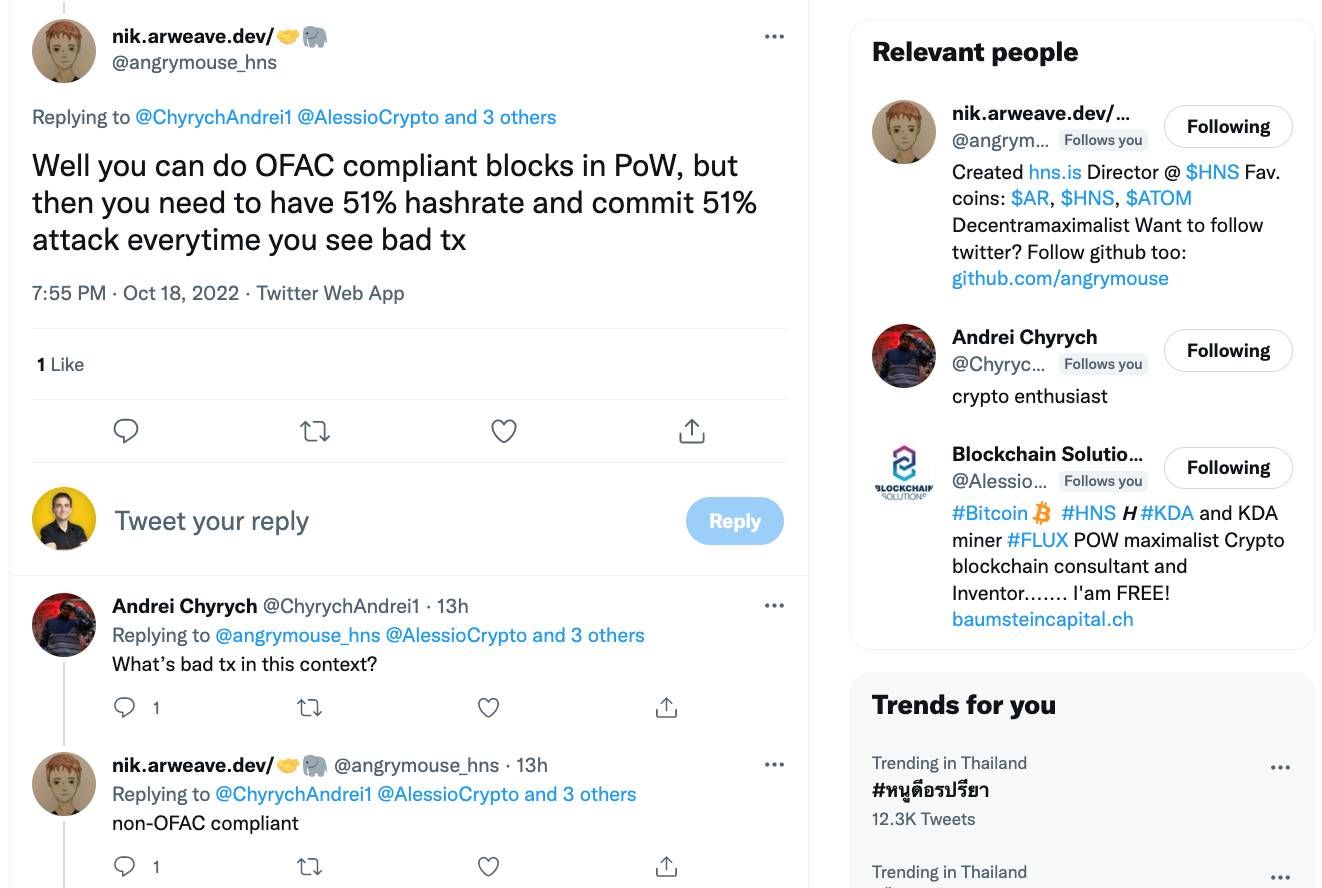 Yes, it was sometime between Jul 23 and 27. The first complaint about .coin in the UD Discord is from Jul 26.