HNS Chat – New tool to chat using your Handshake Name
Update - HNS chat does work on-chain TLD
https://twitter.com/hnschat/status/1498133899356090372 Thanks to @michelini I found a bug in verifying the TXT record if on the blockchain instead of a nameserver. If anyone else has their verification code on chain and it hasn't been working for you give it another shot 🙂
The power of a decentralized community has never been stronger! Have seen a developer come out with a nice way to use your Handshake name - HNS Chat
On Handshake:
https://hnschat/
On the old internet:
Hns.chat/
Some notes on how to set it up
If using the "root" TLD (or if you are using a SLD where you cannot edit the TLD)
Just put @ symbol.
If using a sub level domain (SLD) (name.TLD)
And you own/control the TLD in the same screen, put the
Note - this is a DNS update on a local DNS server, not on The Handshake blockchain
It is worth noting - this TXT record needs to be added on your local Namebase DNS or other DNS records (like Sinpa or your own custom name server) . I thought I had to put it on the blockchain, but it wasn't verifying that way.

Here's how it will look on Namebase domain settings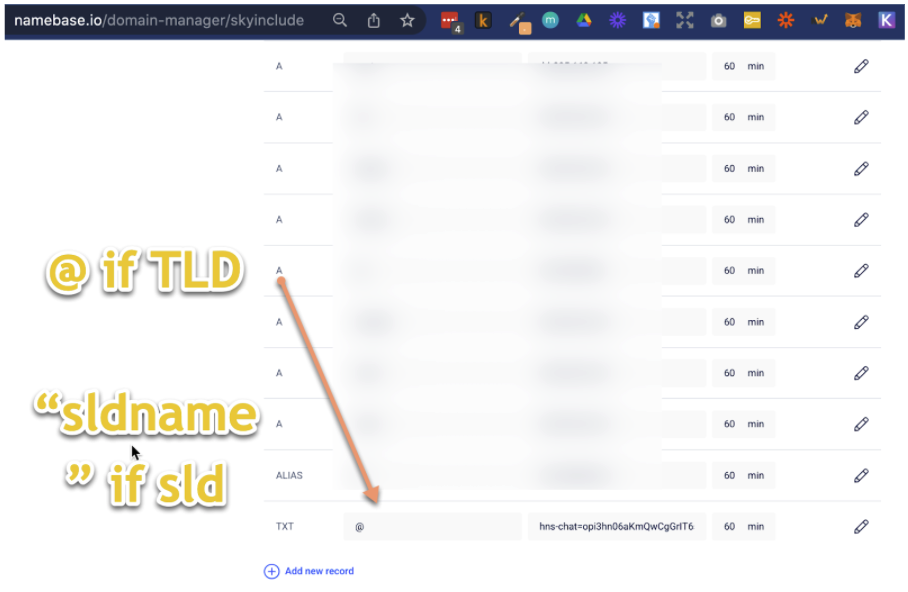 Here's how it looks on Gateway.io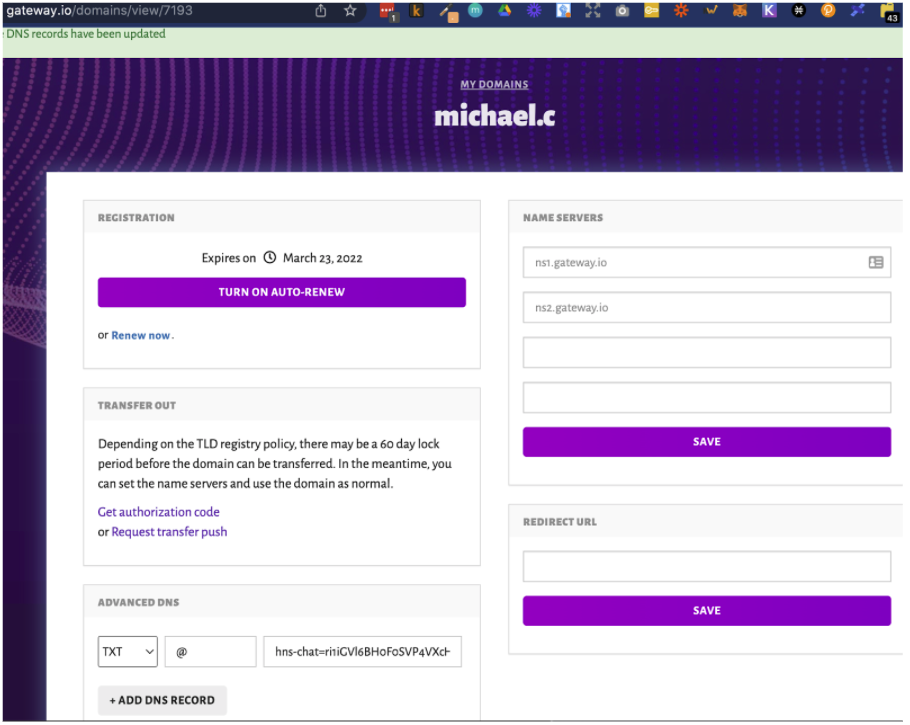 This is how tool sees if you "own" the name.