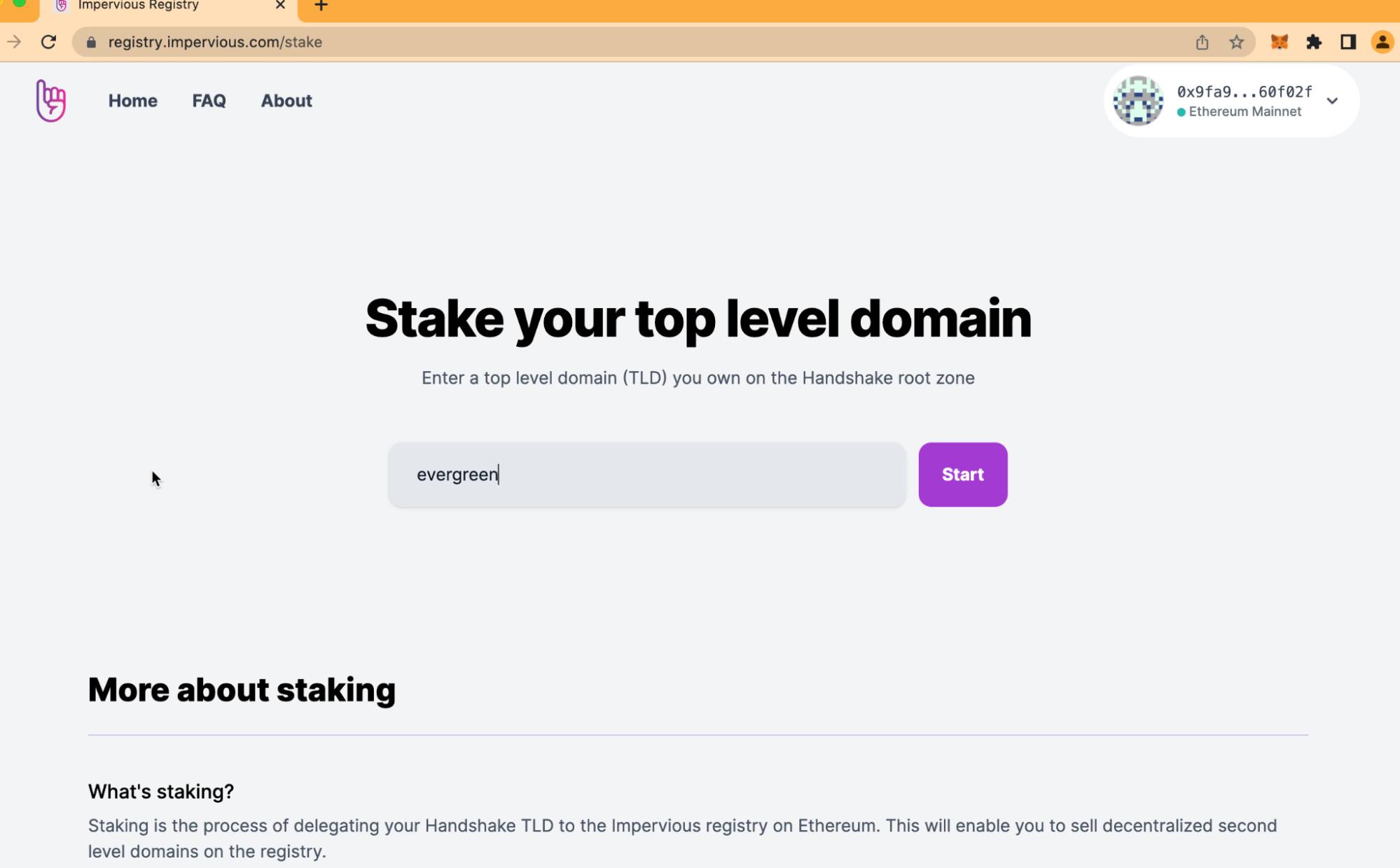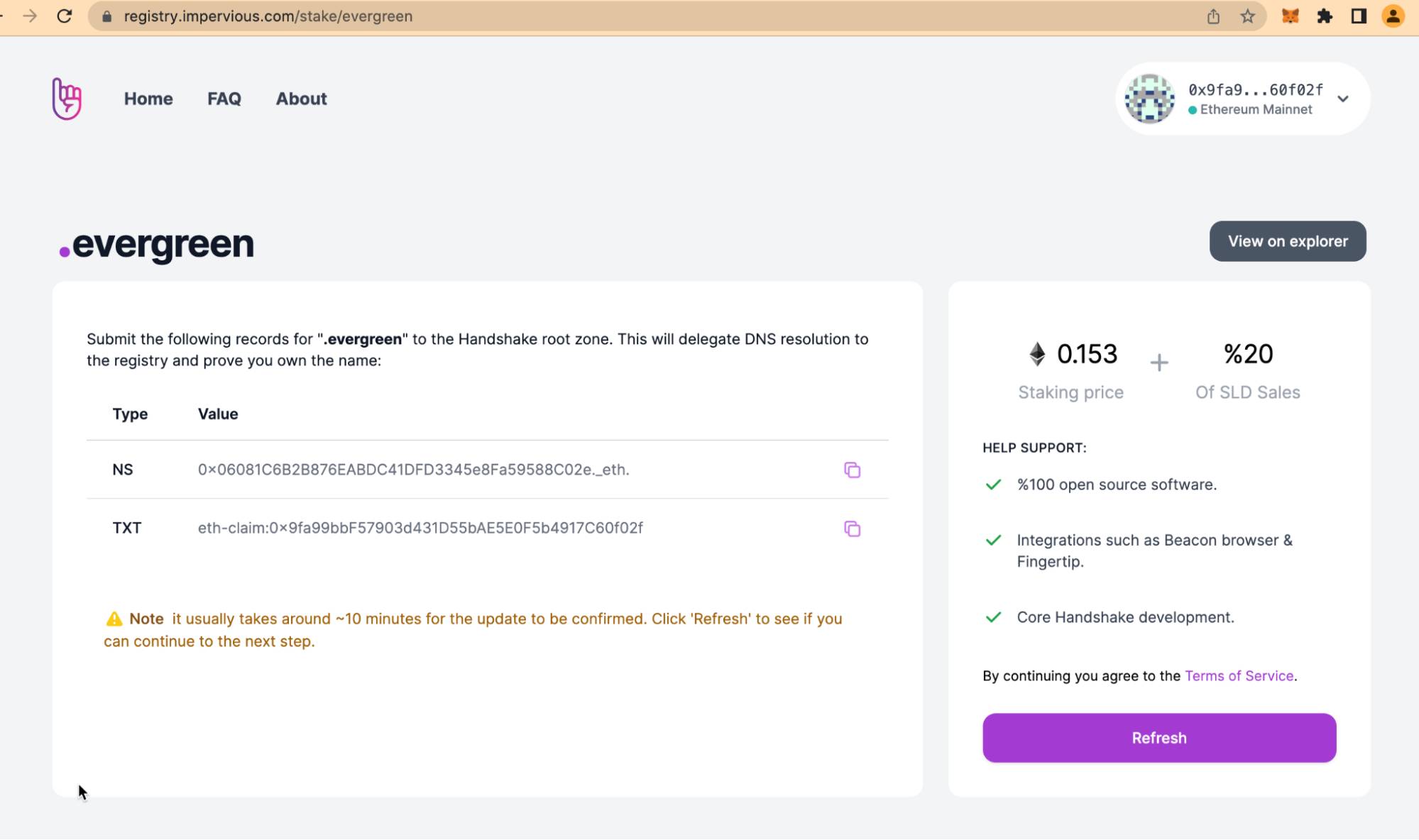 Type Value Copy
NS 0x06081C6B2B876EABDC41DFD3345e8Fa59588C02e._eth.
TXT eth-claim:0x9fa99bbF57903d431D55bAE5E0F5b4917C60f02f

We have this name in Namebase (for now)
And edit the blockchain records: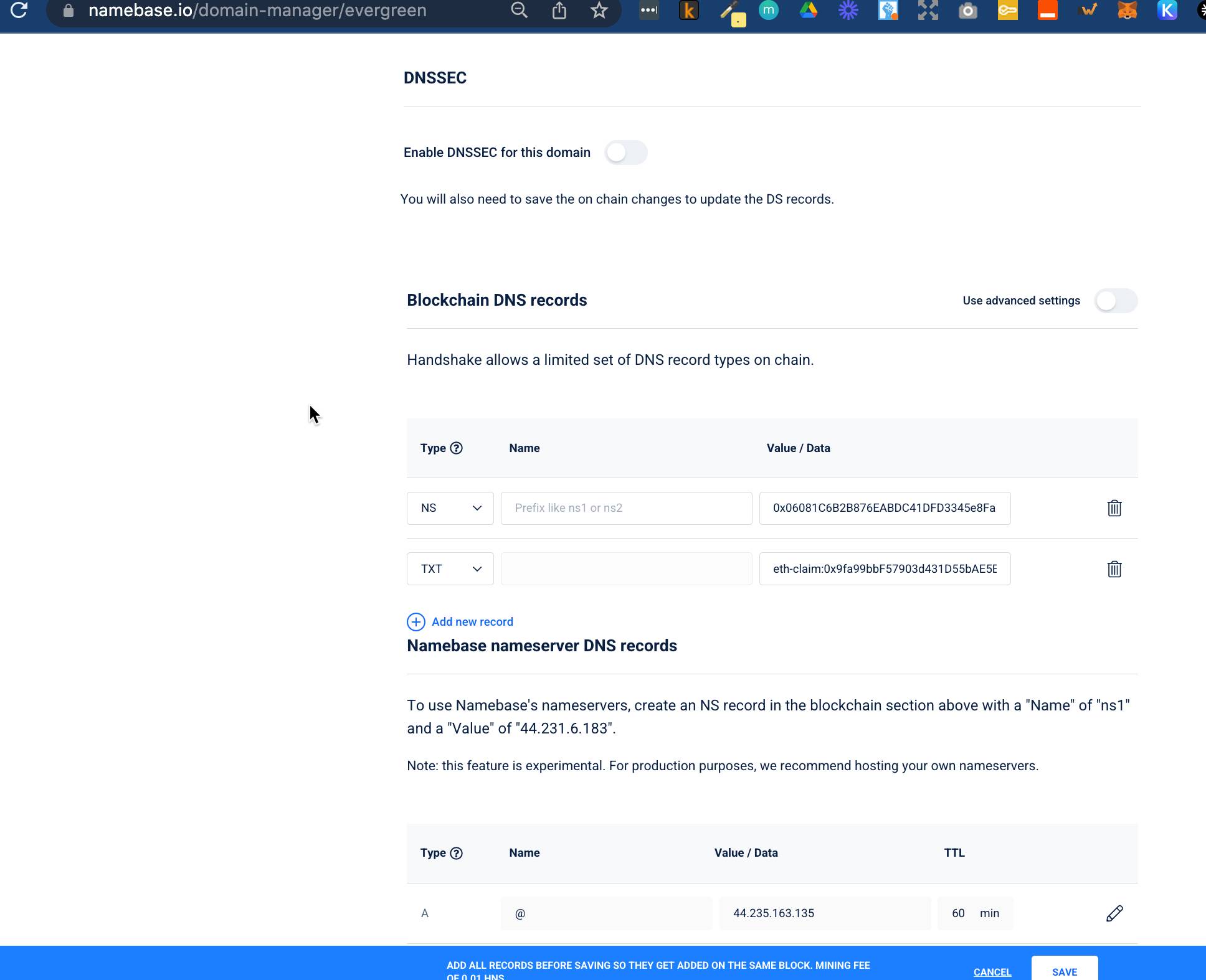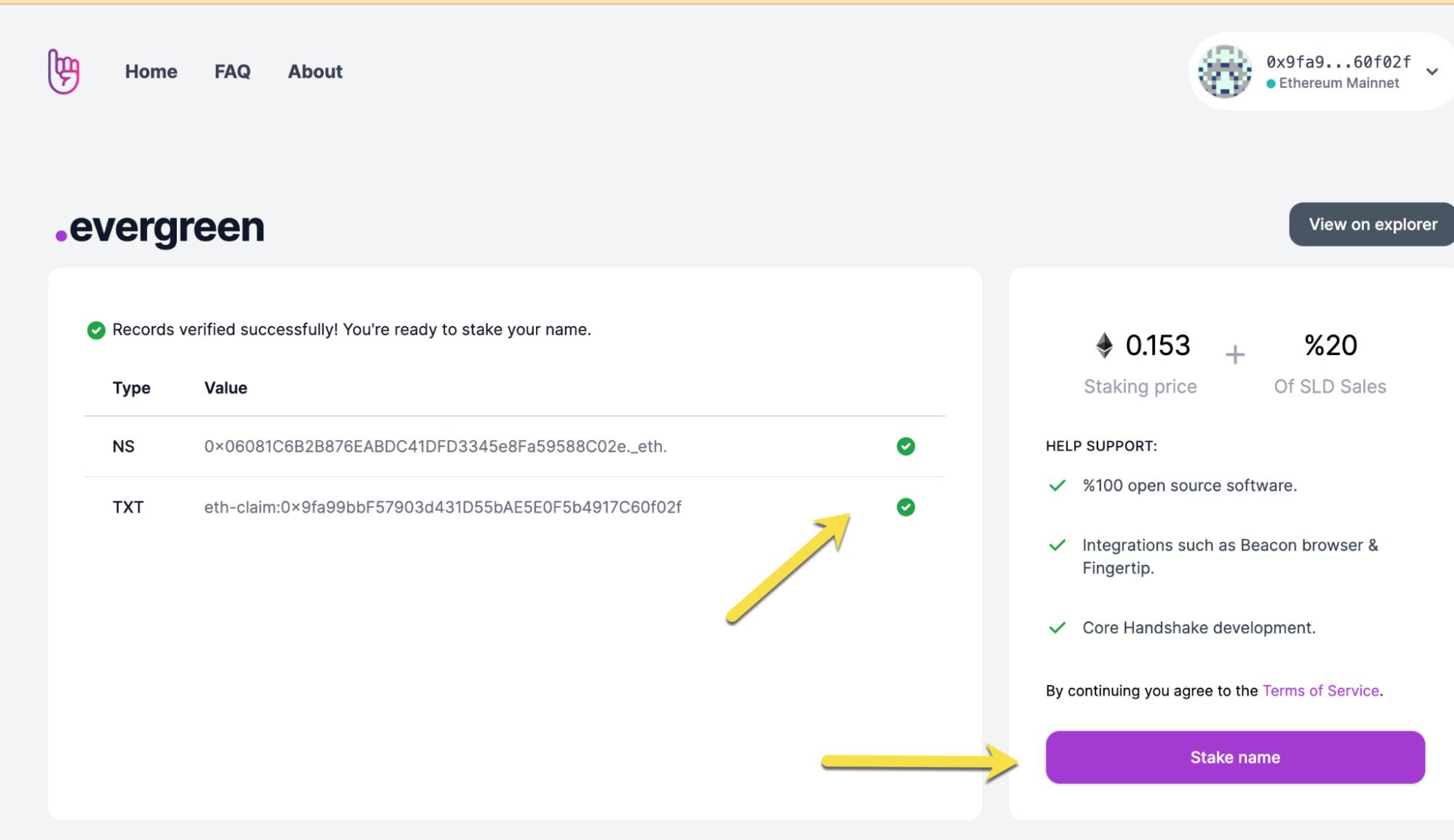 Decide to WAIT for evergreen until there is option to do lifetime
So picked OMEN for now - as this is an OMEN for the good things to come for HNS
From Bob Wallet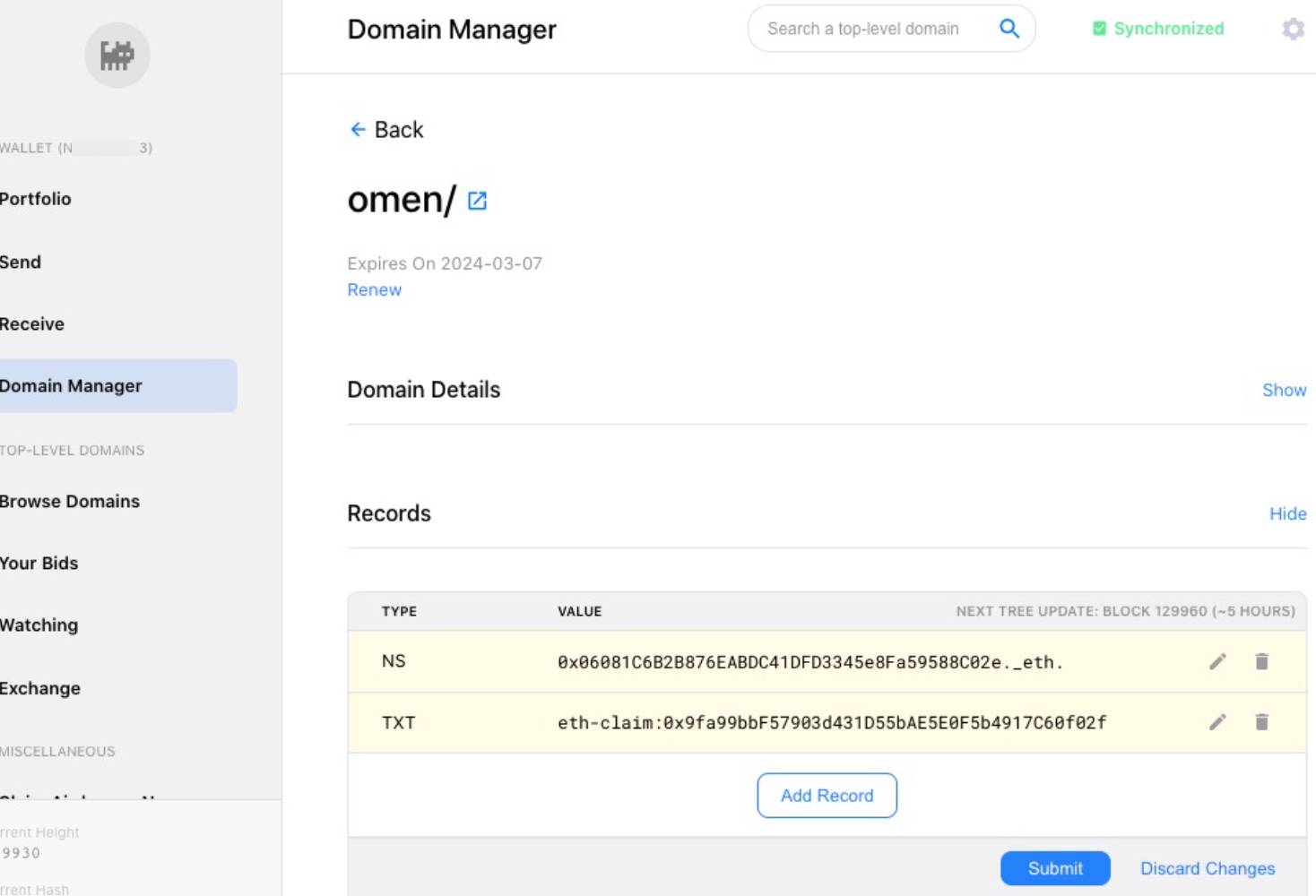 And verified within about 20 minutes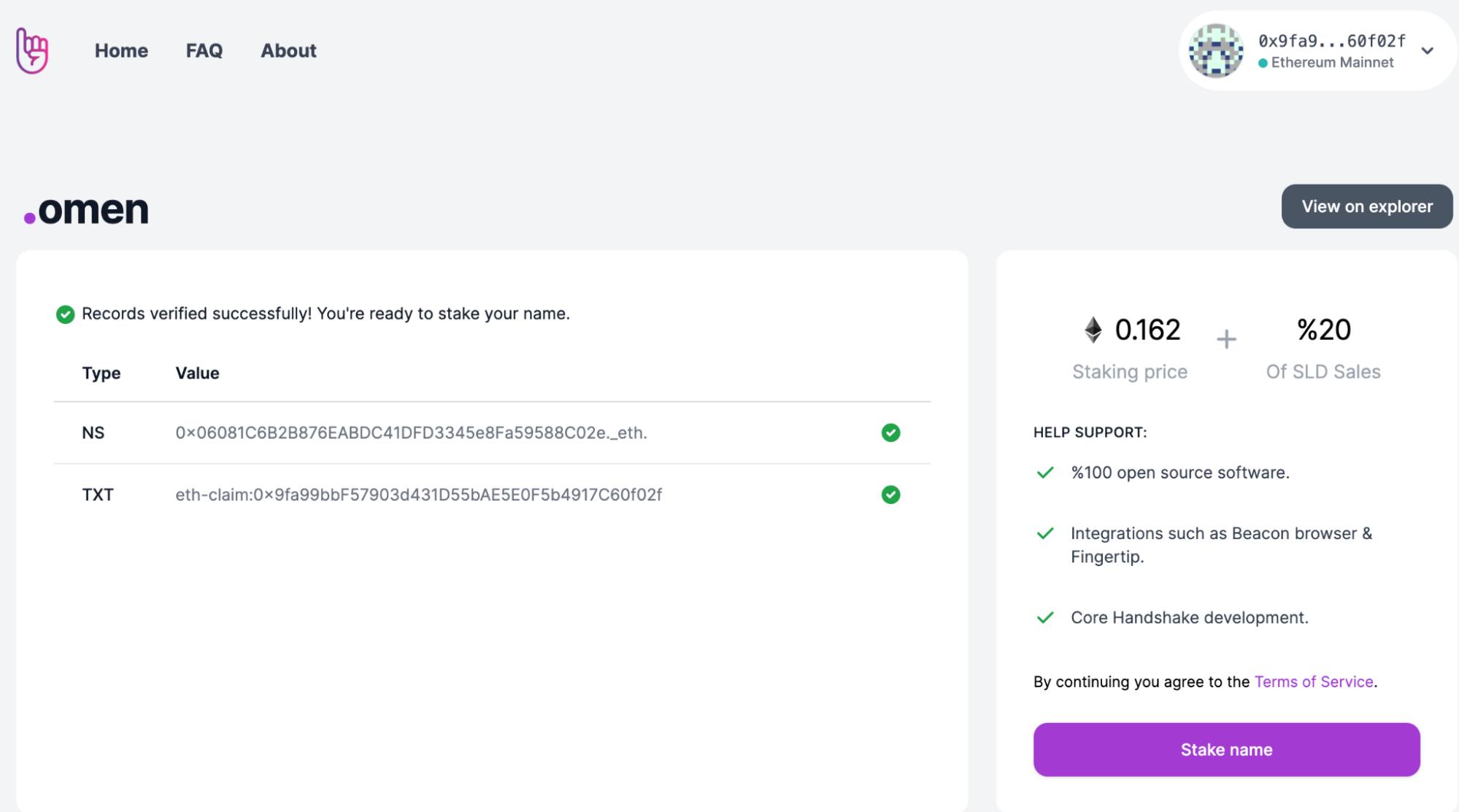 We paid the gas fee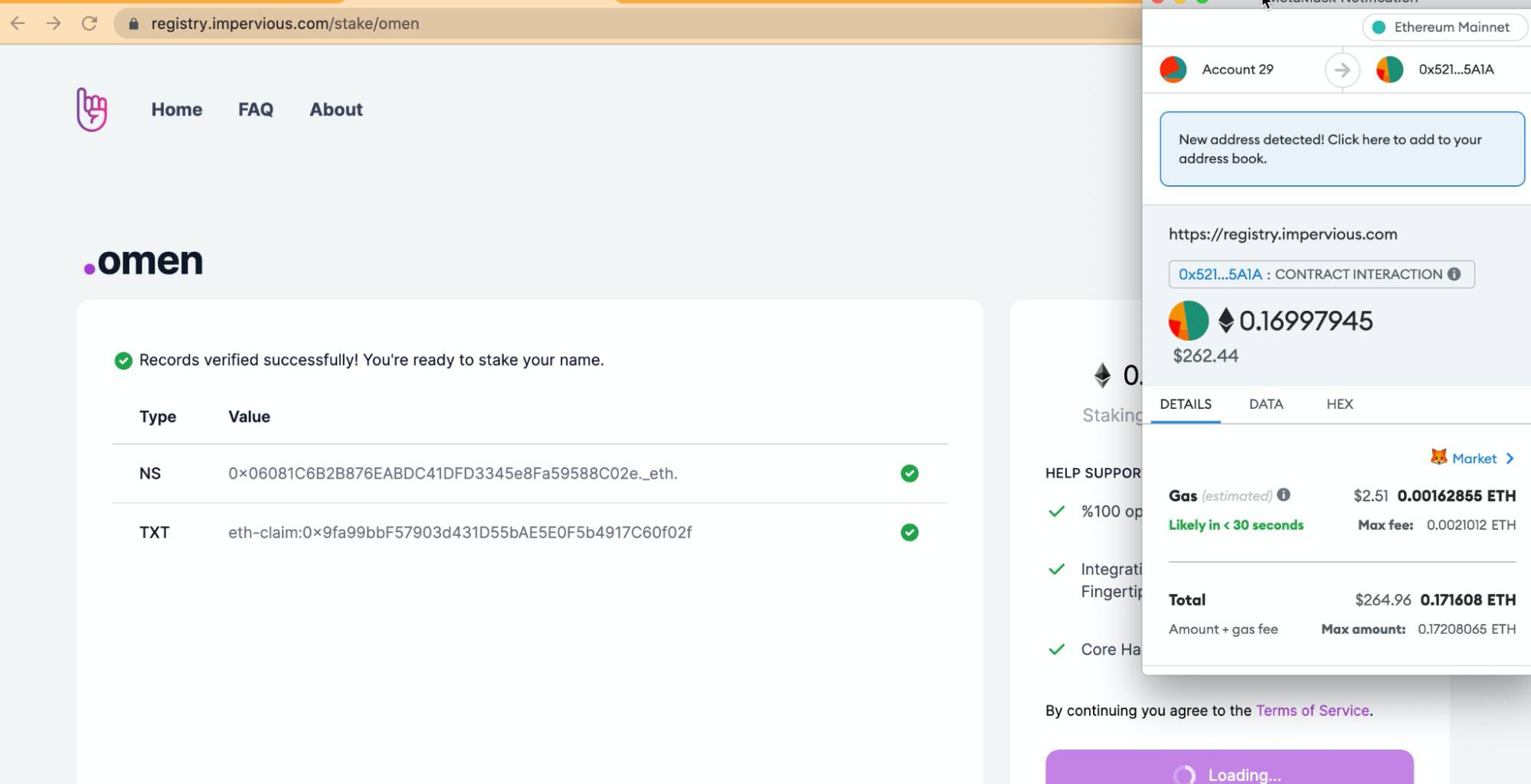 Buying a Domain on Impervious Registry
We bought online.www for 0.006 ETH (5L + is that price) per year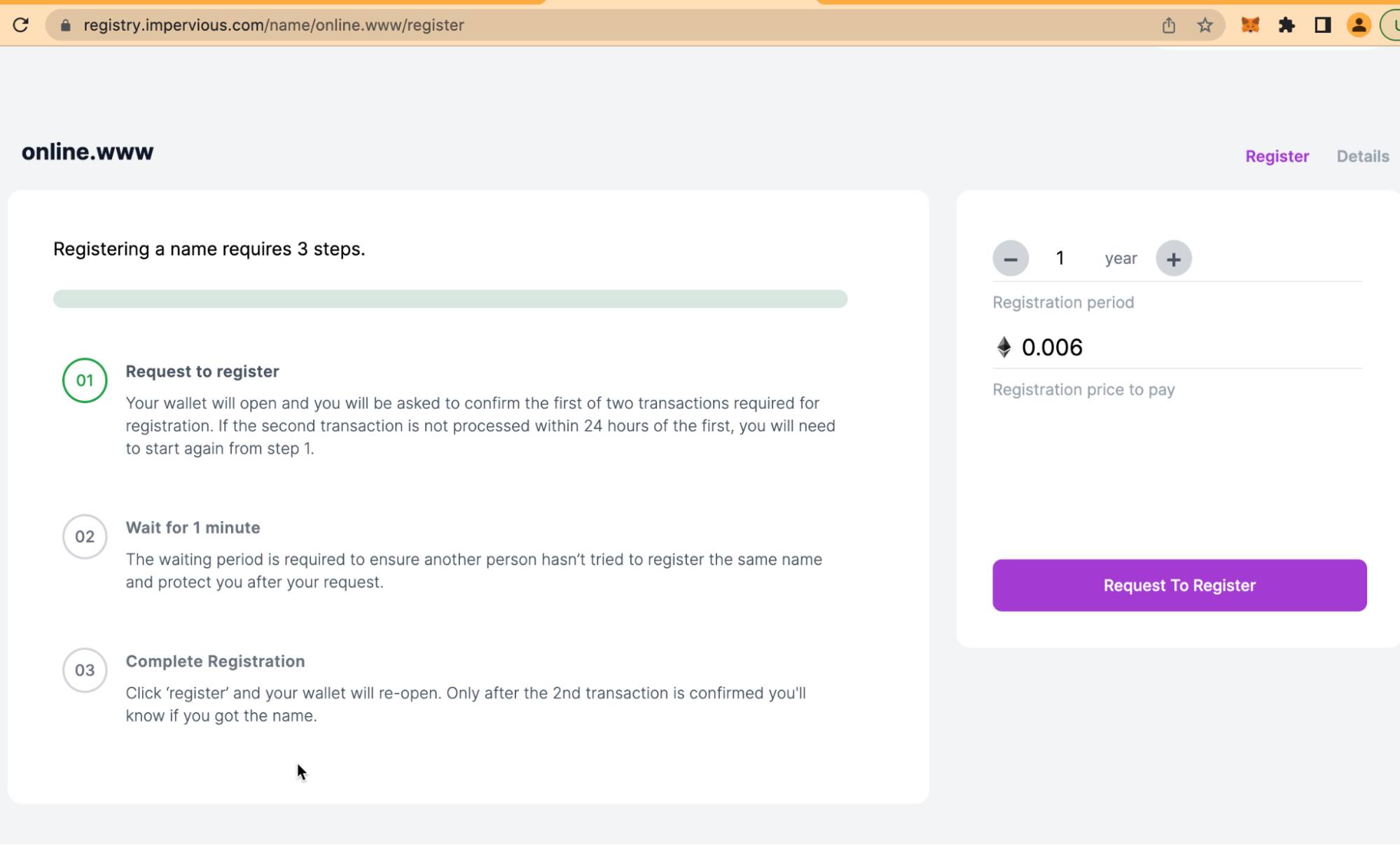 Step 1 - request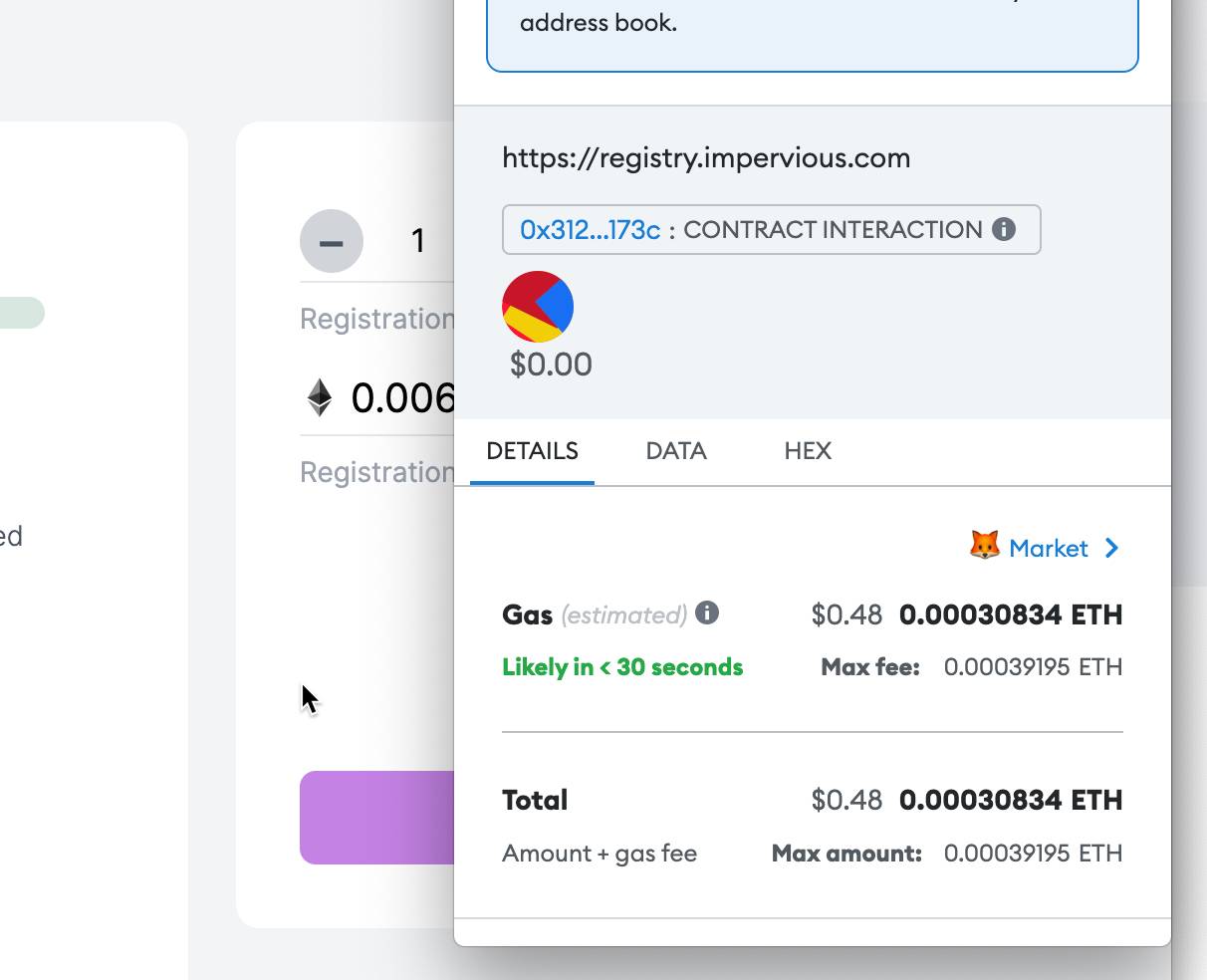 Wait 60 seconds (literally it counts down)
Then register, to pay the 0.006 eth plus gas fees, pere below (gwei is about 10 right now btw)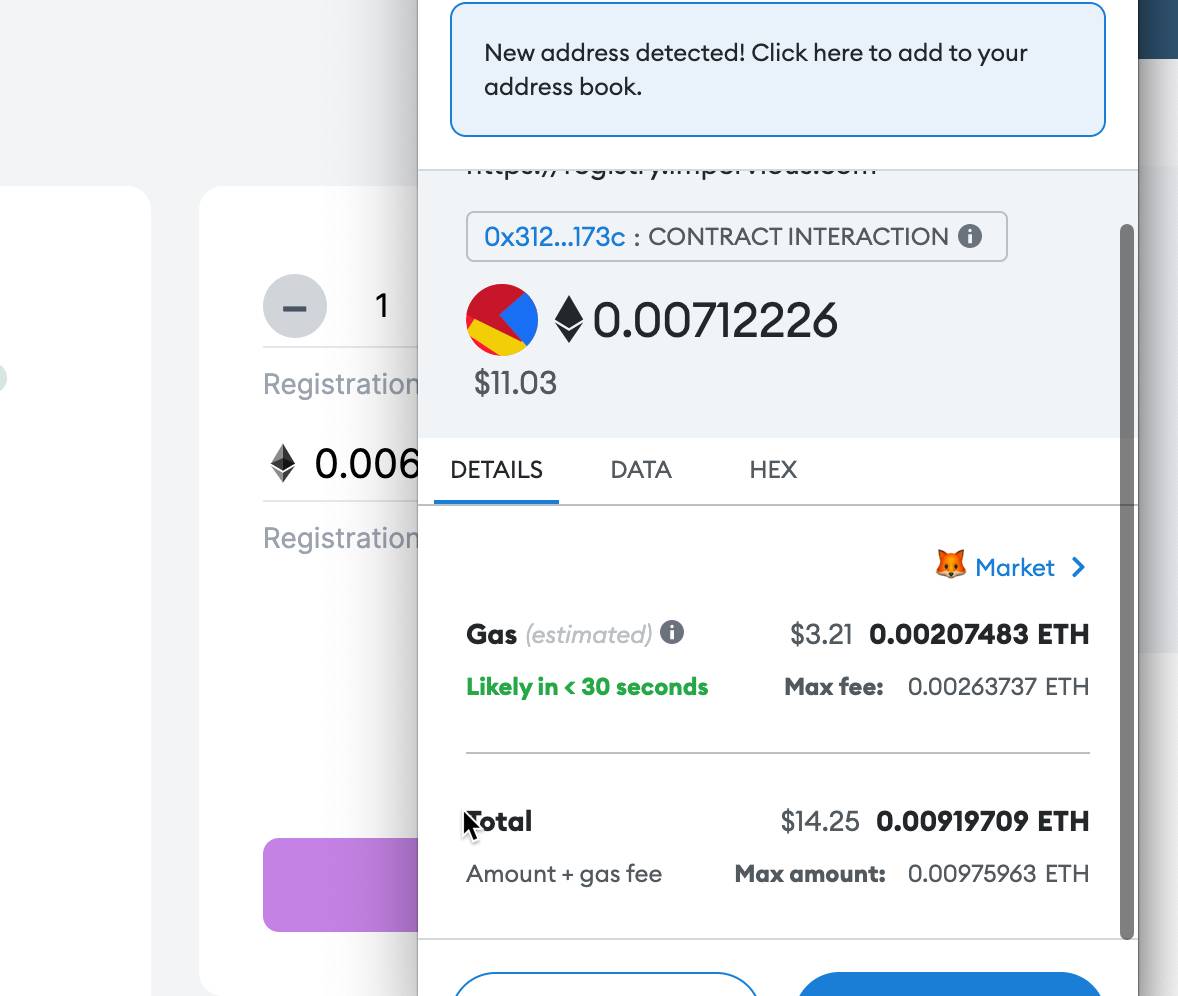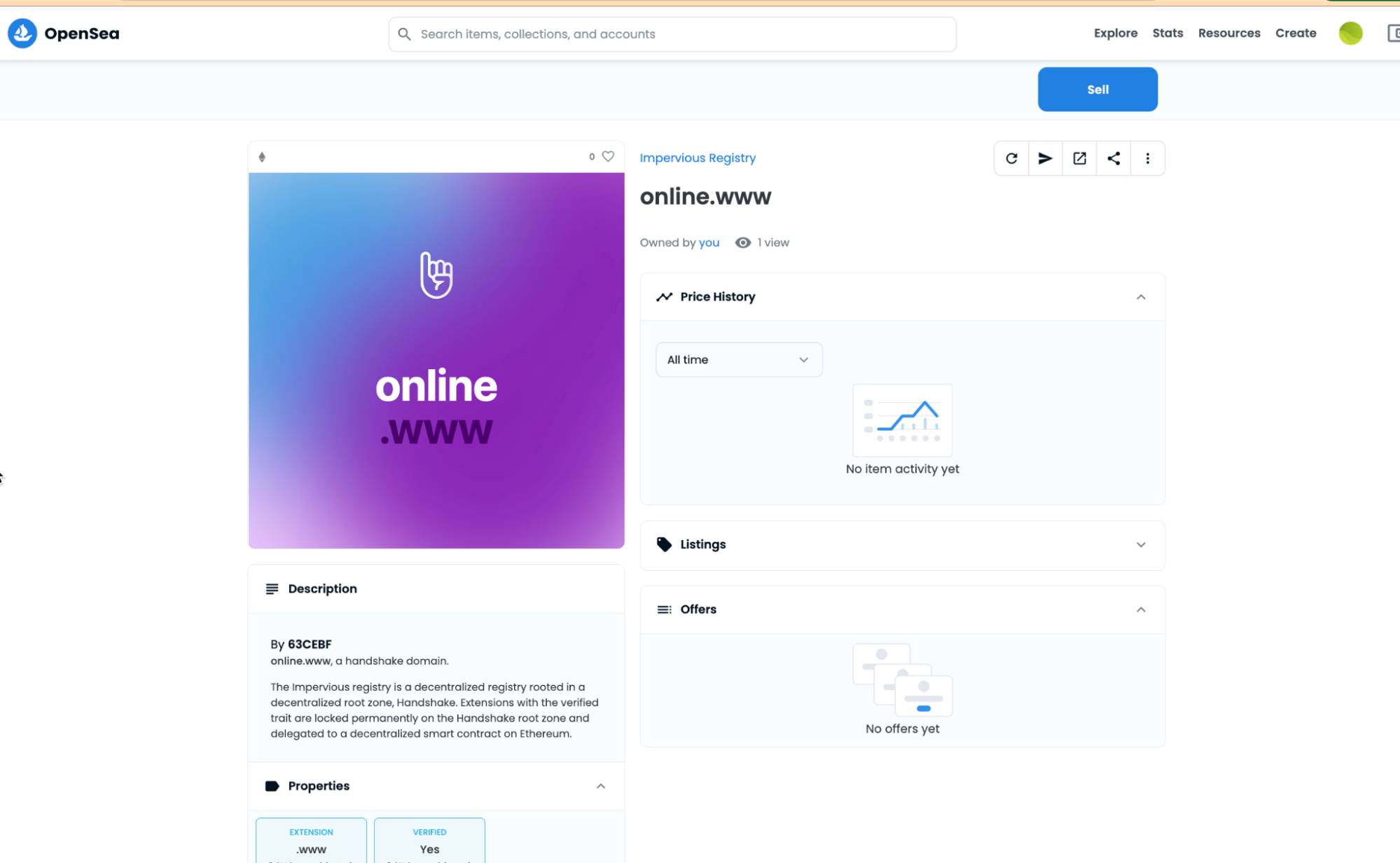 And this is how you update the records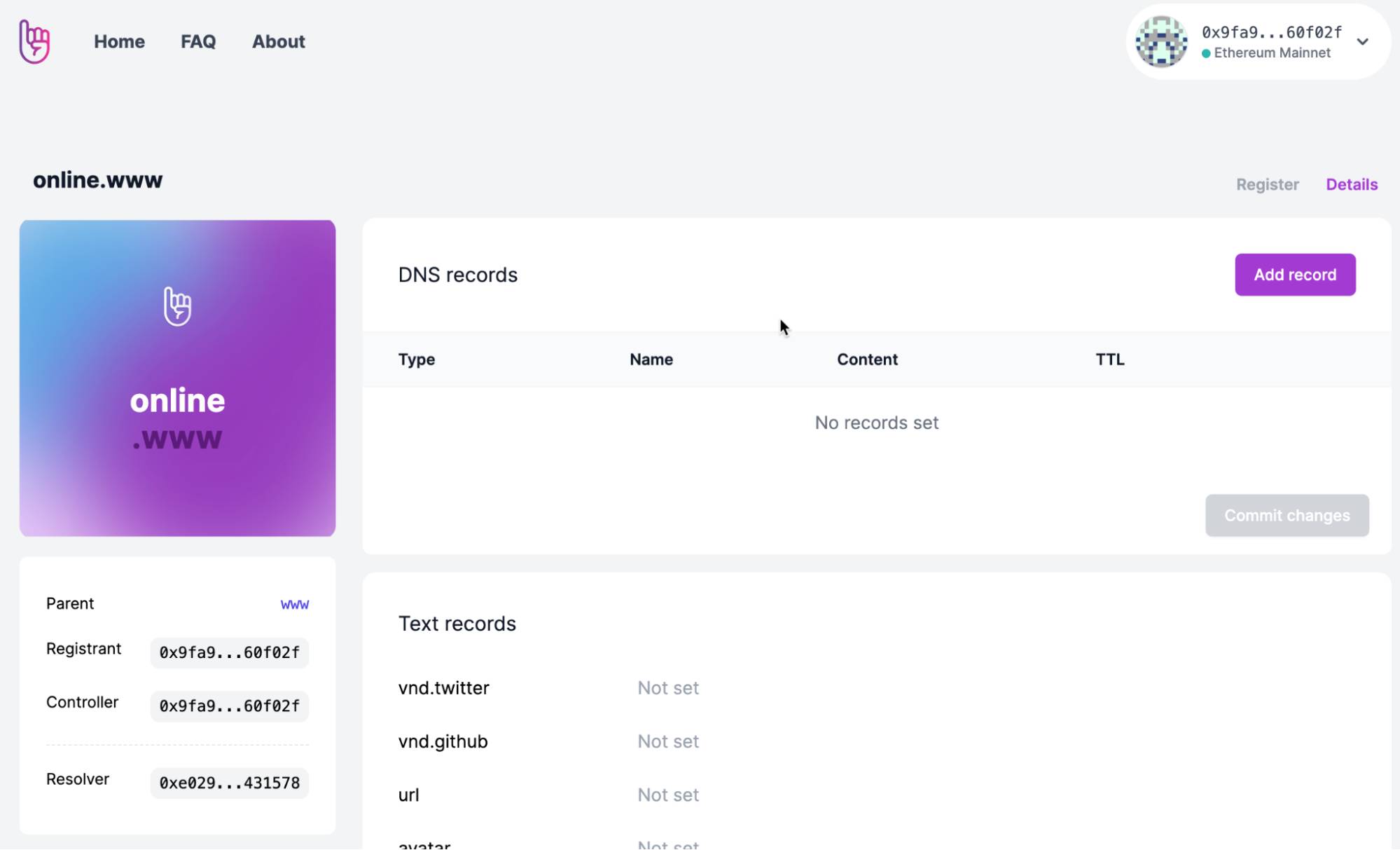 For unverified TLDs
Not sent to burn address, will show this
The extension `.omen` is unverified. Be careful when buying names from TLDs that are not permanently delegated to the registry if you don't trust the owner!
Getting Verified TLD on Impervious Registry

So we sent the TLD to the burn address:
hs1qu3nrzrjkd783ftpk7l4hvpa96aazx5dddw66hgs2zuukckcchrqsw3f8kc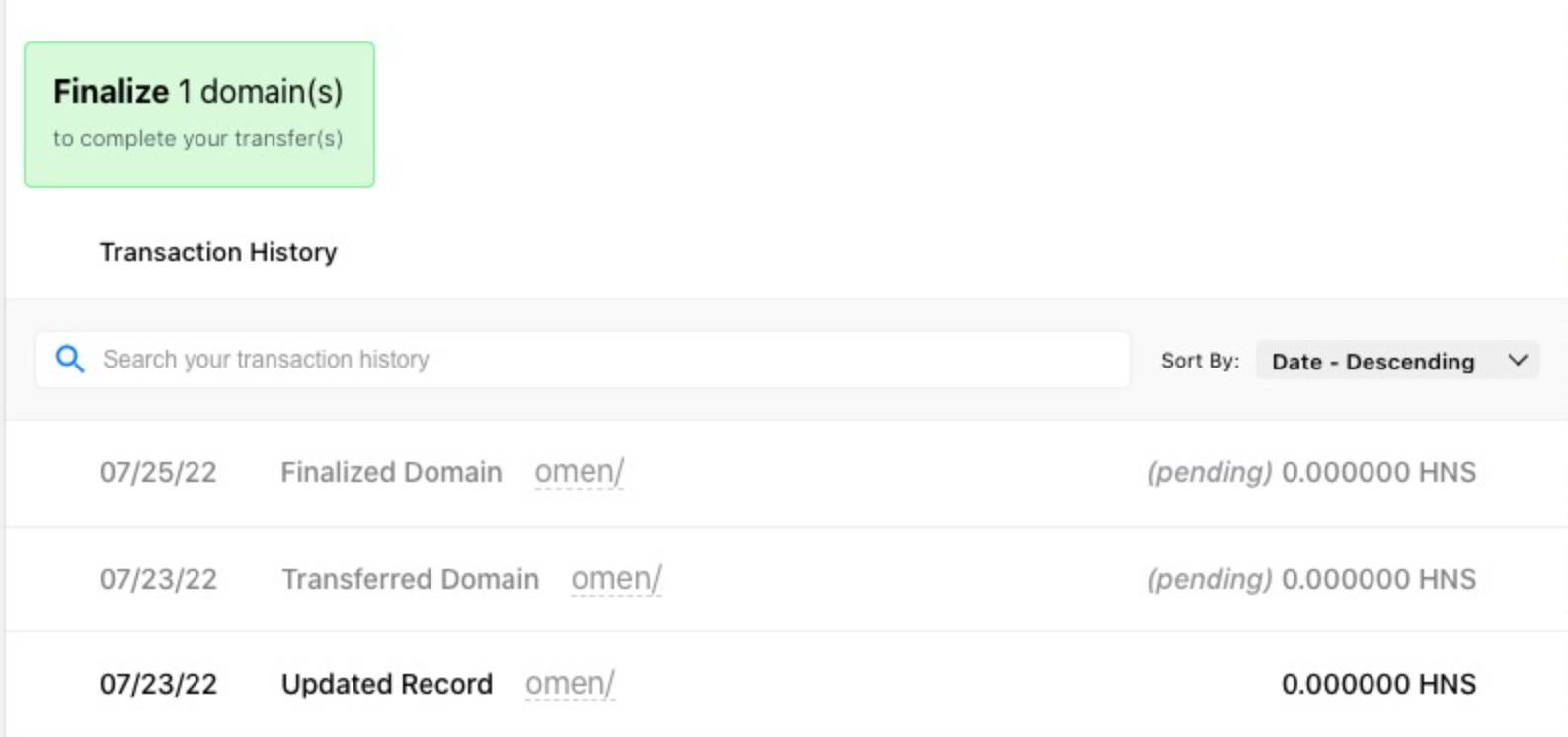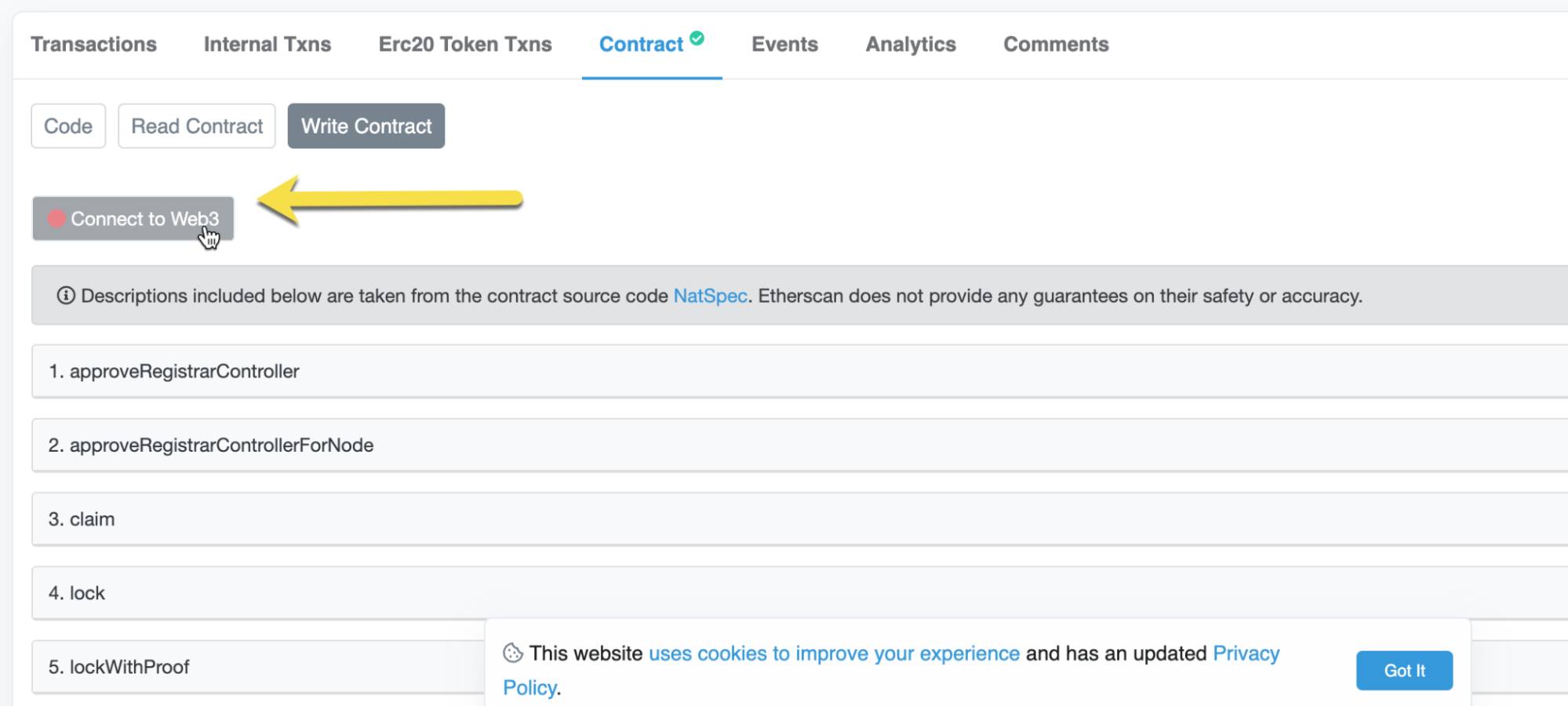 then click the lockWithProof method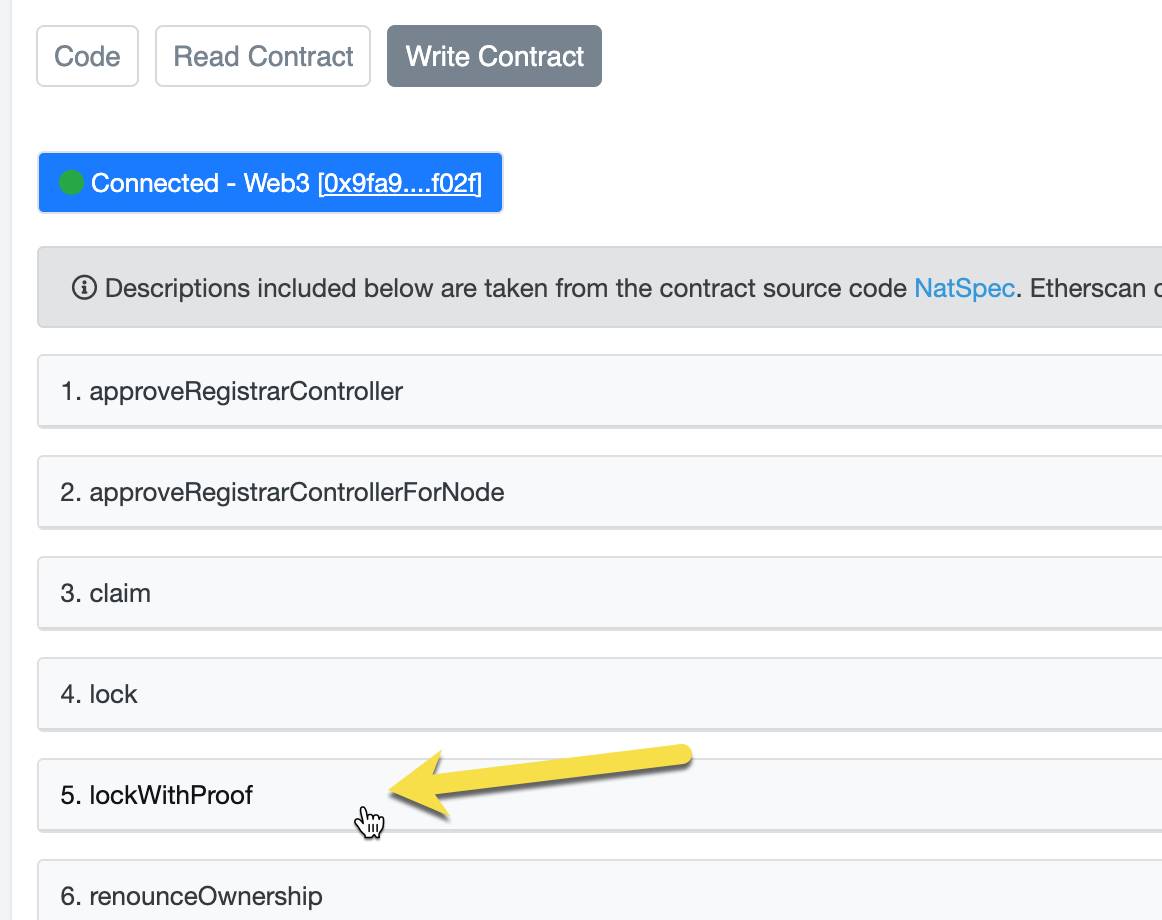 these are the params:
label = 0x48a8a8cb83734e7609436af47897037d13e6b3d0f8e0b644444c73c768520f57
claim = 0x9fa99bbF57903d431D55bAE5E0F5b4917C60f02f
expire = 1658800746
signature = 0xef960aed33110eb7bf90223ad572bef1aa29d4a32d47d8931839ebcf2b5708e04ff7c6983830d7e0dc12c2201f2d776f023a5b0795ae8f97ef4e0379b061dec51c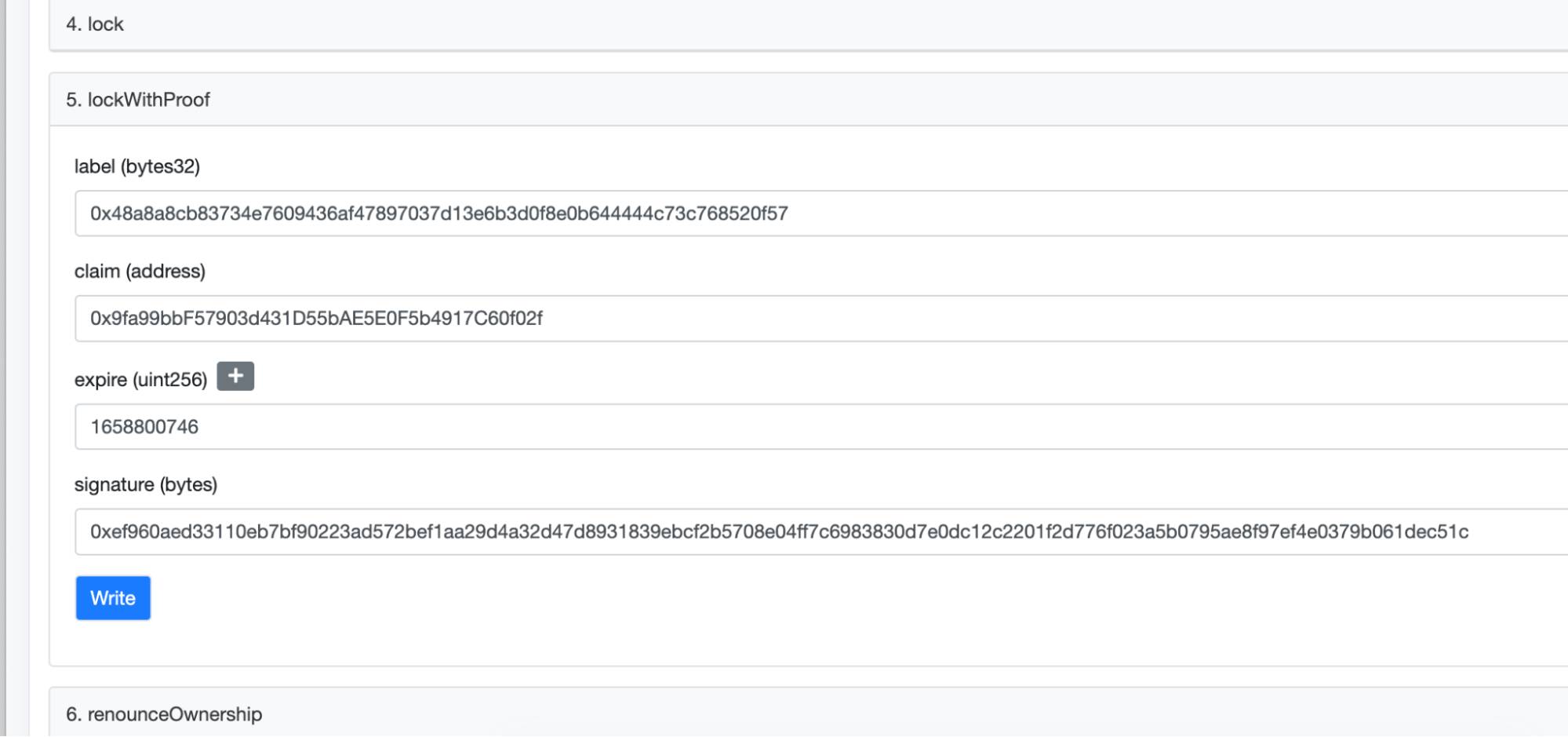 then click the "write" button to submit the transaction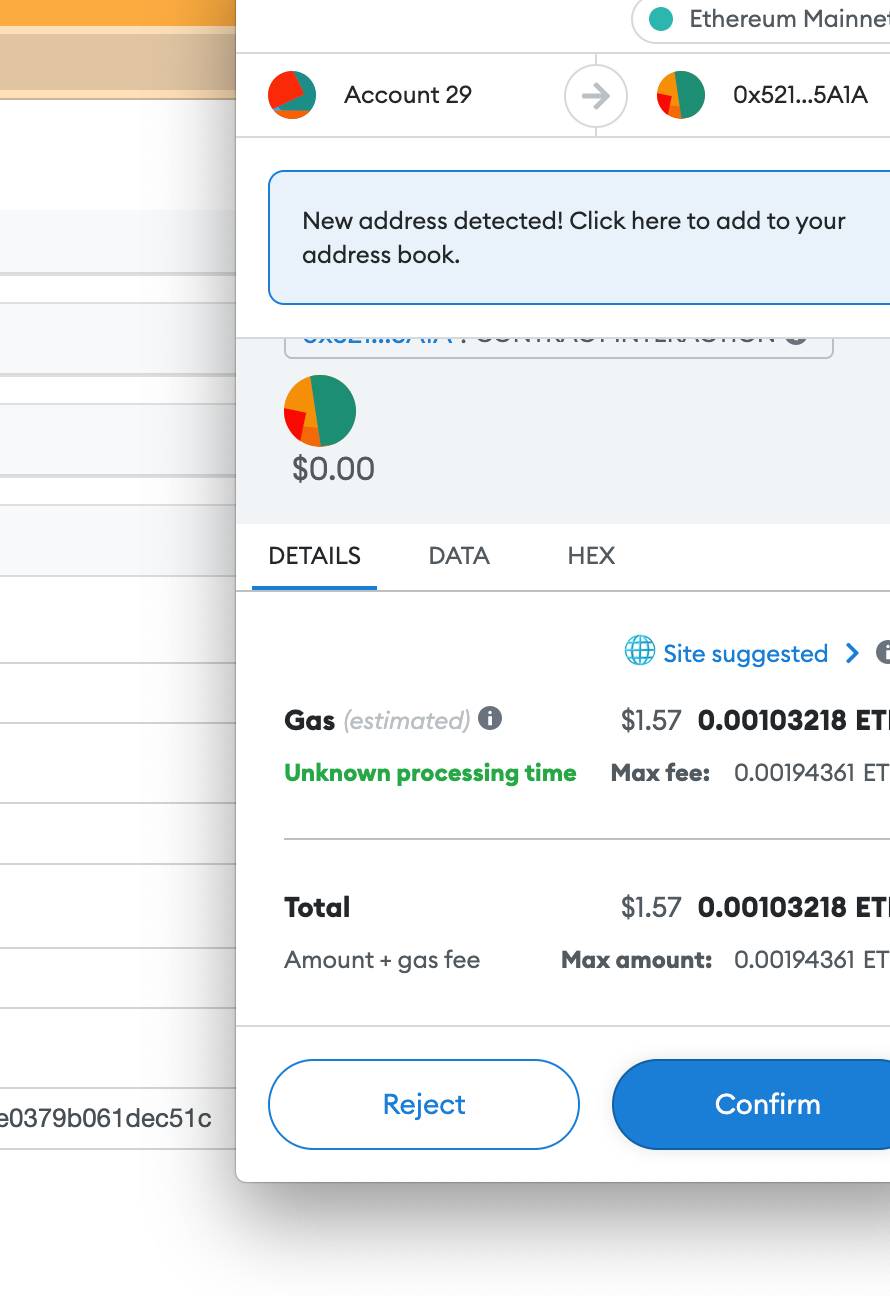 TX:
https://etherscan.io/tx/0x6e2780807ee72986fac2f448137cc387114fd23f01a4b39aa6f33e8500a2acef
then you should have the blue checkmark on registry.impervious.com to show you have locked .omen
BOOM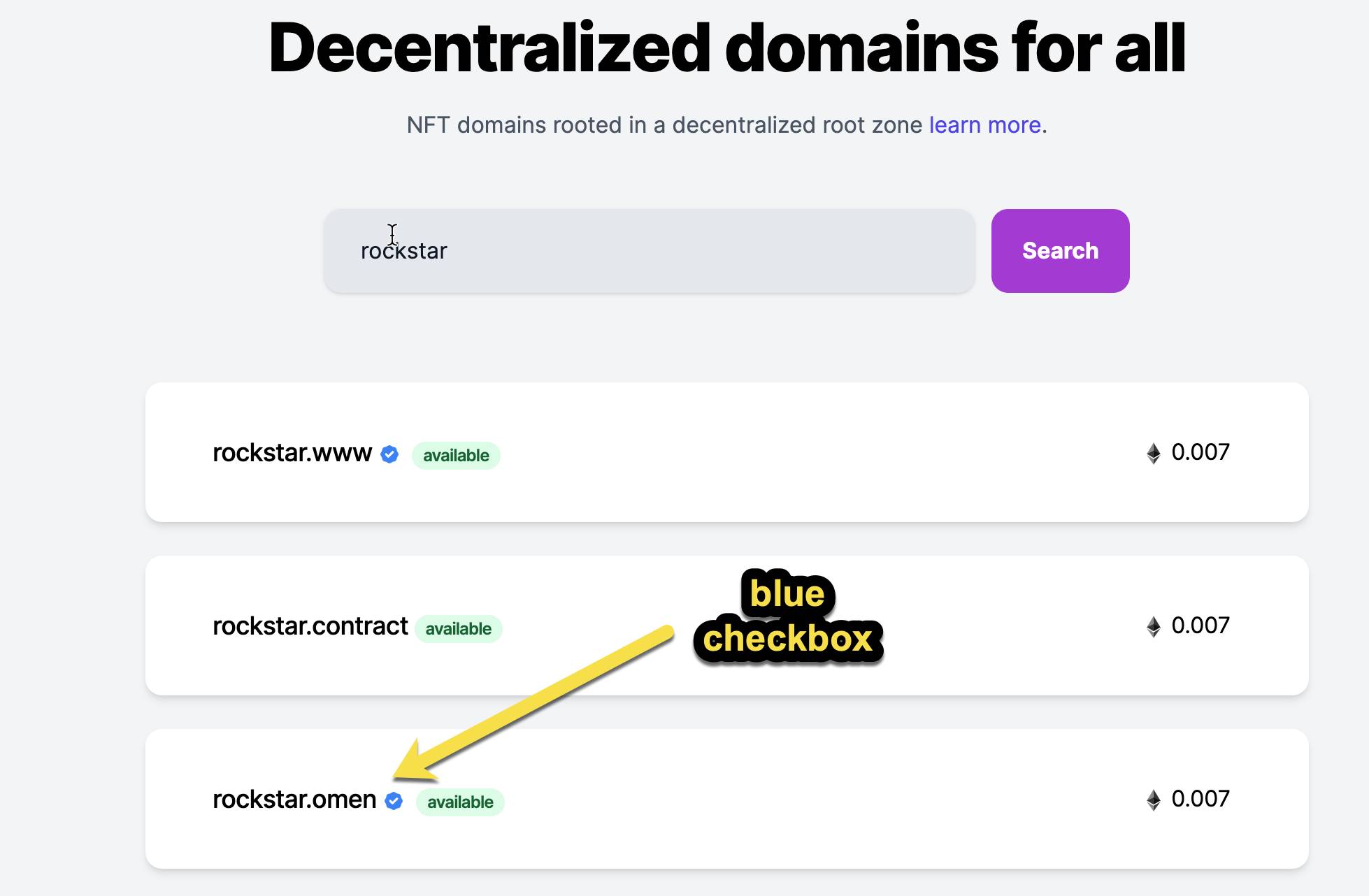 And there it is - the second TLD to have the blue check (after .www)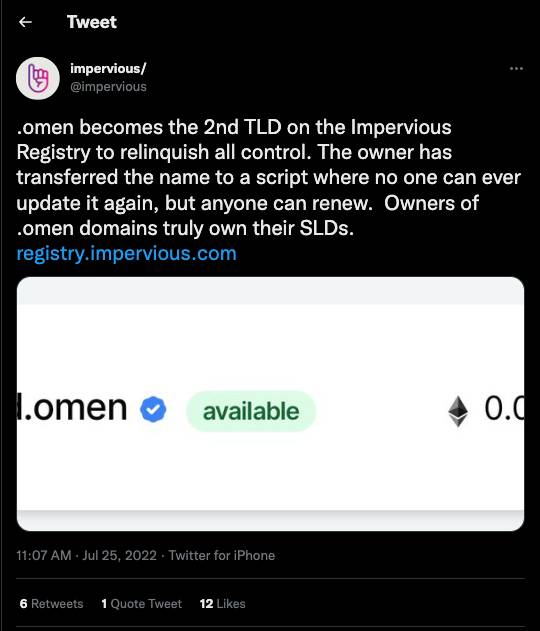 Getting Verified TLD on Impervious Registry
Quick video to kick off the new year - Impervious just keeps on building and delivering! This tweet to start the new year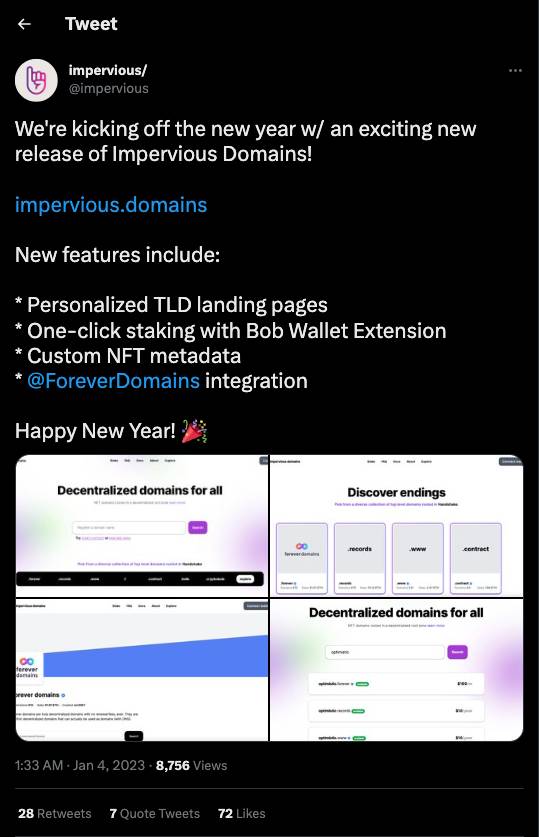 We're kicking off the new year w/ an exciting new release of Impervious Domains!
https://impervious.domains
New features include:
* Personalized TLD landing pages
* One-click staking with Bob Wallet Extension
* Custom NFT metadata
*
@ForeverDomains
integration
Happy New Year! 🎉

2. One click staking with Bob Wallet Extension -
3. Custom NFT metadata - in addition to the TLD landing page - dSLD (decentralized SLD, or decentralized domain) owners can set meta data now that would show up on platforms such as Opensea.

4. Forever domain integration - you can watch SkyInclude's guide at https://skyinclude.com/forever
So our .forever domain now can also be managed in the Impervious domain system, which makes it nice. (Wonder if their early OG .badass will also move? )